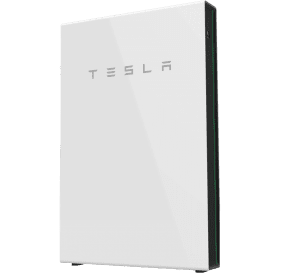 The Tesla Powerwall Home Battery is a wall-mounted battery pack which is designed for both residential and commercial applications. The Powerwall Home Battery contains a rechargeable lithium-ion battery pack which can provide energy storage to help maximise the self consumption of your solar power and provide you with backup power if there's a power failure. The Powerwall is designed to work in conjunction with any existing solar power system.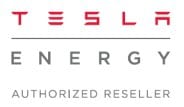 Before you talk to anyone in regards to a Tesla Powerwall ensure they are Authorised by Tesla, as if they're not your product warranties may be a fraction of what they should be.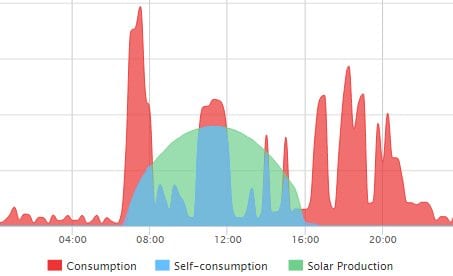 The Tesla Powerwall Home Battery is designed to help you:
Maximise the self consumption of solar power. As can be seen in the graph above the time when solar power is produced in a typical home doesn't match when power is consumed, and without a battery all the solar power which is surplus to your requirements is sold to the grid for a pittance. The Tesla Powerwall allows you to store this surplus power so you can use it when you need it.
Backup power – In case there is ever a blackout or brownout the Tesla Powerwall can provide you with backup power. No more wasted food from the fridge not being on in a blackout!
Near the Gold Coast or Brisbane? Get in touch with us here and we'll see if the Tesla PowerWall suits your requirements.
Tesla Powerwall Home Battery Specifications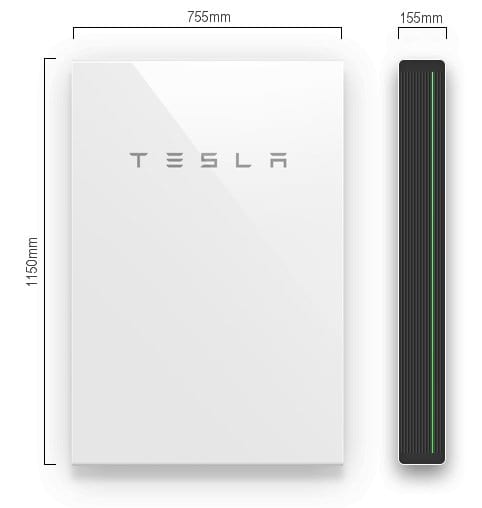 At a glance:
Battery Usable Capacity: 13.5kWh
Depth of Discharge: 100%
Efficiency: 90%
Power Output: 7kW peak, 5kW continuous
Warranty: 10 years
Scalability: Up to 10 Powerwalls
Operating Temperature: -20oC to to 50oC
Weight: 125kg
Compatability: Single phase and three phase supplies
Performance Specifications
| | |
| --- | --- |
| Feed in Type | Single Phase |
| Grid Frequency | 50 Hz |
| Total Energy* | 14 kWh |
| Usable Energy* | 13.5 kWh |
| Real Power, max continuous | 5 kW (charge & discharge) |
| Apparent Power, max continuous | 5 kVA (charge & discharge) |
| Imbalance for Single Phase Loads | 100% |
| Power Factor Output Range | +/- 1.0 adjustable |
| Depth of Discharge | 100% (to 13.5kWh) |
| Internal Battery DC Voltage | 50V |
| Round Trip Efficiency (Beginning of Life) | 90% |
| Warranty | 10 years |
*Values provided for 25oC, 3.3 kW charge / discharge power
Environmental Specifications
Operating Temperature
-20oC to 50<supoC Humidity: <95% condensing
Operating Humidity
Up to 100%, condensing
Maximum Altitude
3000m
Environment
Indoor and outdoor rated
Ingress Rating
IP67 (Battery & Power Electronics)
IP56 (Wiring Compartment)
Mechanical Specifications
Dimensions
L: 1150 mm
W: 755 mm
D: 155 mm
Weight
125 kg
Mounting Options
Floor or wall mount
Environmental Specifications
Operating Temperature
-20oC to 50oC
Humidity
Up to 100%, condensing
Maximum Altitude
3000 m
Environment
Indoor and outdoor rated
Ingress Rating
IP67 (Battery & Power Electronics)
IP56 (Wiring Compartment)
Noise Level
< 40 dBA at 30oC
Backup Gateway Specifications
Dimensions
L: 691 mm
W: 378 mm
D: 129 mm
Weight
16.4 kg
Disconnect Current
200 A
Ingress Rating
IP44
User Interface
Tesla App
Connectivity
Wi-Fi, Ethernet, 3G
AC Meter
Revenue Grade