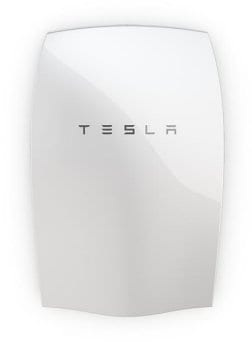 The Tesla PowerWall Home Battery is a wall-mounted battery pack which is designed for both residential and commercial applications. The PowerWall Home Battery contains a rechargeable lithium-ion battery pack which can provide energy storage to help maximise the self consumption of your solar power and provide you with backup power if there's a power failure. The PowerWall is designed to work in conjunction with a compatible solar power inverter such as the SolarEdge StorEdge, Fronius Hybrid inverter series and the SMA Sunny Boy Storage Battery Charger.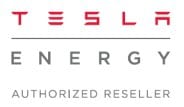 Before you talk to anyone in regards to a Tesla PowerWall ensure they are Authorized by Tesla, as if they're not your product warranties may be a fraction of what they should be.
Near the Gold Coast or Brisbane? Click here to organise a free Tesla PowerWall quote.
Tesla PowerWall Home Battery Specifications
Electrical Specifications
| | |
| --- | --- |
| Power, continuous & peak | 3.3 kW |
| Energy* | 6.4 kWh |
| DC Voltage | 350V – 450V |
| DC Current, continuous & peak | 9.5 A |
| Insulation Co-ordination | Overvoltage Category III on a 277 / 480V system |
| Round Trip Efficiency (Beginning of Life)* | 92.5% (for a 400V – 450V DC bus) |
*Values provided for 25oC, 2kW charge / discharge power
Environmental Specifications
Operating Temperature
-20oC to 50<supoC Humidity: <95% condensing
Storage Conditions
-30oC to 60oC, <95% RH
-20oC to 45oC, <95% RH
-20oC to 30oC, <70% RH non-condensing, SOE: 50% initial
Altitude
3000m
Impact Rating
IK09
Ingress Rating
IP35 & NEMA 3R (full Pack)
IP67 (battery Pod)
Mechanical Specifications
Dimensions
L: 1300 mm
W: 860 mm
D: 180 mm
Weight
95 kg
Tesla PowerWall Home Battery & SolarEdge StorEdge Inverters

SolarEdge produce state of the art solar power equipment that will provide you with the highest yield possible for years to come. With 12 year inverter warranties as standard and great safety features Gold Coast Solar Power Solutions highly recommend SolarEdge products. For more information about SolarEdge and the products they offer click here.
Tesla PowerWall Home Battery & Fronius Hybrid Inverters

Fronius are an Austrian company with a long history in solar power. Currently due to European requirements the Fronius Hybrid inverter that works with the Tesla PowerWall is only available in 3 phase models. For more information about Fronius and the quality products they offer please click here.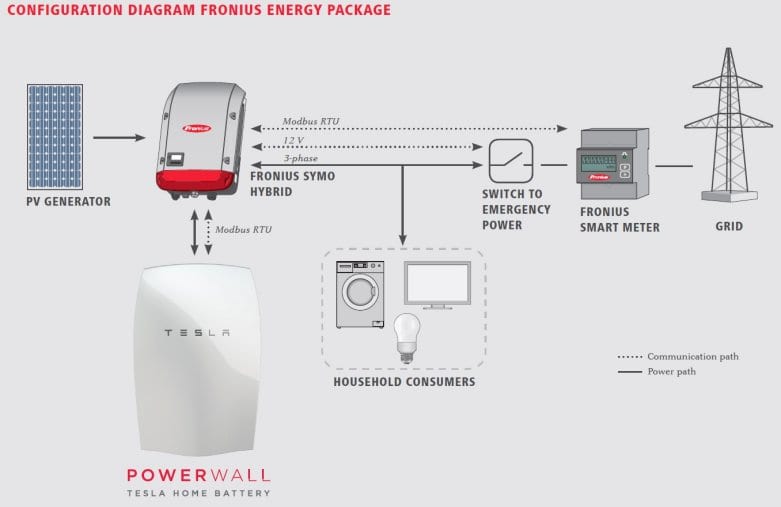 Tesla PowerWall Home Battery & Existing Solar Power Systems

SMA are one of the worlds most respected solar inverter manufacturers with quality products that have a proven history of reliability. The SMA Sunny Boy Storage 2.5 can be installed with a Tesla PowerWall to any new or existing solar power system and allow the storage of surplus power into a high voltage battery such as the Tesla PowerWall Home Battery opening the floodgate for any solar power system to be truly "battery ready".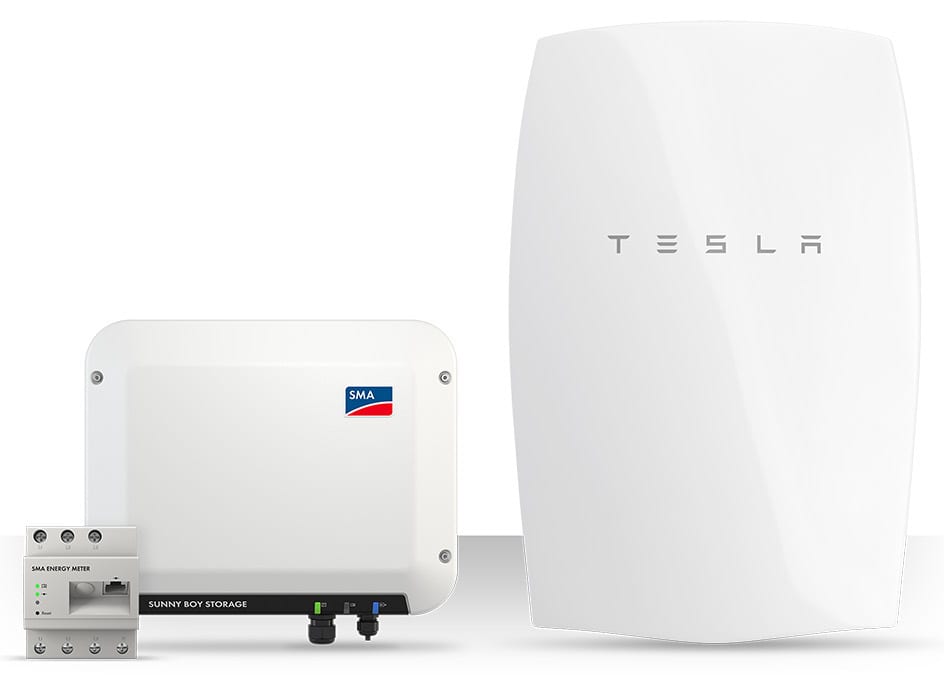 For more information about installing a Tesla PowerWall Home Battery to an existing solar power system please click here.