Solar Power Owners on the Gold Coast Stuck With Faulty Sunny Roo Solar Power Inverters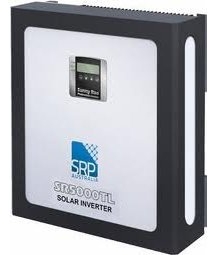 Lately Sunny Roo solar power inverters have been causing headaches for their owners on the Gold Coast. At Gold Coast Solar Power Solutions we have been receiving a large number of enquiries from people who have had a solar power system installed with a Sunny Roo solar power inverter. The Sunny Roo company has now been placed in receivership which I am led to believe has been caused by the extremely large number of warranty claims being made on the Sunny Roo inverter product.
Sunny Roo in Receivership
Unfortunately with Sunny Roo being in receivership this has left an untold number of their solar power customers with no warranties for the inverters that they have had installed, and it seems like the Sunny Roo solar power inverters are a problem waiting to happen. There is a company in Brisbane that repairs Sunny Roo inverter problems but obviously this is at a cost as the following steps will need to be taken: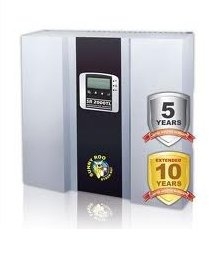 1.You need to pay to have a licensed electrician remove the faulty inverter.
2.The problem Sunny Roo solar power inverter will need to be delivered to the Brisbane company.
3.You will need to pay for the inverter to be repaired.
4.The repaired inverter will need to be sent back to you.
5.You will need to have a licensed electrician re install your repaired Sunny Roo inverter.
With all the above costs I would not expect any change from $500 and then you still have the Sunny Roo inverter with no warranty – just hold your breath until the next fault develops!
The best solution is to replace the problem inverter with a new, quality unit complete with a full 5 or 10 year warranty that will actually be honoured.
Quality Replacement Solar Power Inverters
At Gold Coast Solar Power Solutions we are really saddened to see the number of people that have been left with solar power systems that are not operational by this company and others using inferior components. If you are one of these people with a solar power system that is not functioning due to a faulty inverter we can supply and install a quality replacement inverter for you as quickly as possible; we fully understand that a solar power system that is not operational is a liability rather than the asset it should be.


The old saying comes to mind, "Quality is remembered long after price is forgotten"
Got Sunny-Roo inverter problems? Click here to learn about the quality replacement inverters we recommend.
Click here to get your solar power system back saving you money rather than costing you money!
Got A Question About Solar Power? Click Here For Answers!