It is an unfortunate fact that tens of thousands of cheap solar power inverters such as Sunny Roo, Sunna, Aero-Sharp and CMS-2000 inverters have been installed on the Gold Coast and across the whole of Australia over the last few years by fly by night companies getting in on the government rebate, selling cheap rubbish and then disappearing.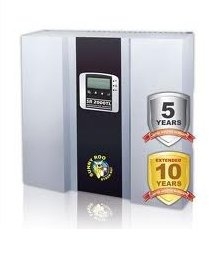 All solar power inverters are sold with a warranty and any solar inverter problems should be chased up first with the company that the system was purchased through; if that does not produce any result then chase up the manufacturer, however the problem is some manufacturers and sales companies are no longer trading.
A large majority of solar inverter problems are with cheap inverters such as Sunny Roo, Sunna, Aero-Sharp and CMS-2000 inverters; they have started breaking down in their thousands leaving the poor owners with no warranties and a solar power system they have spent thousands of dollars on that is no longer functioning. These solar inverter problems need to be fixed and fixed fast – a solar power system that is not working is a liability rather than the asset it should be. The best way to go is just bite the bullet and replace the cheap, faulty solar inverter with a quality product; you can try and get the cheap unit fixed but this is going to cost a fair amount and you still have a cheap solar power inverter with no warranty.

Click here to see the quality solar power inverters we recommend
Click here to get your solar power system back saving you money rather than costing you money!