RENEWABLE POWER FOR YOUR PROPERTY
Residential, Commercial or Off Grid. We Have Solutions.
How much could solar be saving you?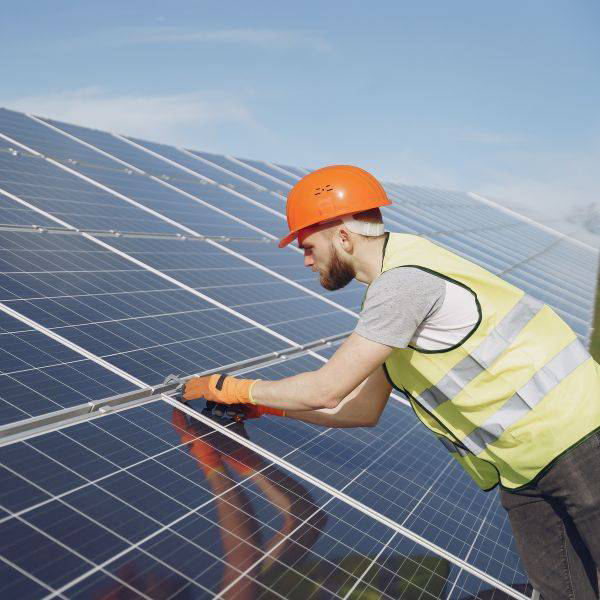 Powering Gold Coast Homes and Businesses: The Premier Solar Panel Services Provider
Gold Coast Solar Power Solutions is a leading provider of solar panel services in the Gold Coast region of Australia. We offer a range of high quality solar panel systems designed to help our customers save on energy bills while reducing their carbon footprint. Our team of experienced professionals strives to provide excellent customer service and ensure that each facility is tailored to our client's unique needs. At Gold Coast Solar Power Solutions, we are proud to offer our customers reliable and efficient solar power systems using only the best materials and technology. Whether you are looking to install solar panels for your home or business, Gold Coast Solar Power Solutions has the expertise and experience to help you every step of the way.
Your Local Solar Power & Battery Storage Experts
For over a decade Gold Coast Solar Power Solutions have been supplying and installing solar power and battery systems all over SE QLD and Northern NSW. We specialise in the following:
What our customers are saying
"Very happy – the work was carried out without drama & the technicians provided sensible, no-nonsense advice. Recommend & will use again."
"I received first class installation & service from Gold Coast Solar Power Solutions with my 10kW solar system. I'm certainly happy to recommend this business."
"Competitive price, quick & efficient supply & install, pleasant to deal with. Happy to recommend."
"A great experience contracting this company for my solar power requirements. From the sales process to the final installation, the service I received was nothing but professional."
"Jadon was awesome with sales, Nathan & his team that installed my 6.5kW system were all professional. Would happily recommend this company to anyone."
"Great company to deal with. Professional from start to finish. Highly recommend."
"The installation was excellent & the 10kWh batteries are running perfectly. The workmanship was without fault."
Our Core Values
Since 2008, Gold Coast Solar Power Solutions have been serving the Gold Coast area with great advice, quality products and good old-fashioned service.