The Delta A42 CT current sensor fail message showing on the screen of your Delta RPI Home Inverter indicates that your inverter has an internal fault that requires your attention. Your solar system is not working and needs to be looked at straight away as it is costing you money.
The following are indicators of this fault:
Red "Alarm" light will be flashing
Screen will display an "A42 CT Current Sensor Fail" message
The green light will constantly flash
The device may go back to the countdown procedure in an attempt to reboot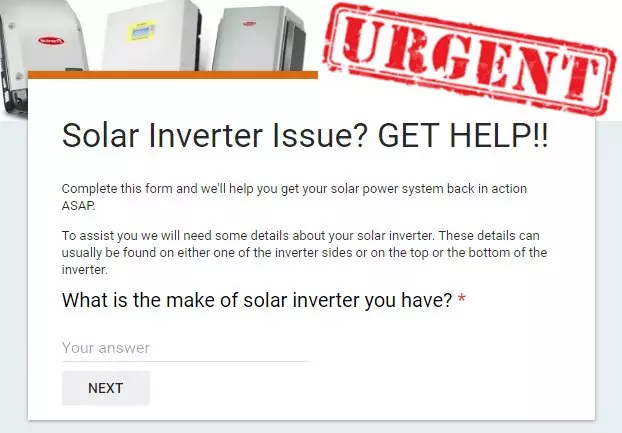 What To Do About a Delta A42 CT Current Sensor Fail Message on your RPI Home Inverter?
If your Delta inverter has this error message, the inverter will continually try and reboot. As this is an internal fault and the inverter requires replacing, we recommend you contact a local solar accredited electrician as soon as practical.
The Delta RPI Home inverters are covered by a 5-year manufacturer warranty. If your inverter was installed within the last 5 years, Delta will cover this fault under their manufacturers' warranty. In order to make a warranty claim, you are required to provide the following information:
Model Number (such as RPI 5 kW)
Serial Number (which should be visible on the side of the inverter)
Proof of purchase (Tax Invoice, STC form, paperwork showing the installation date and inverter)
If your inverter is more than 5 years old it won't be covered under warranty, so you'll need to contact a local solar accredited electrician to discuss replacing the inverter as soon as possible.
If you are in South East QLD somewhere near the Gold Coast or Brisbane area we can help, for further assistance please complete the form above under the URGENT heading.

Got A Question About Solar Power? Click Here For Answers!