Fronius STATE 421 Error Message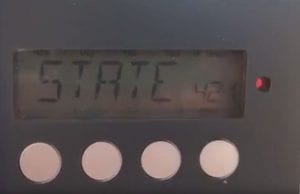 The Fronius STATE 421 error message is an occasional problem that can occur with the Fronius IG series of solar inverters. According to Fronius, the STATE 421 message means the inverter has detected an internal hardware sequence collision.
With any internal inverter fault such as the STATE 421 message that doesn't clear itself, we recommend you call an accredited solar electrician. First, however, you can try rebooting your solar inverter to see if a simple reboot will rectify the issue.
How to Reboot Your Fronius Solar Inverter
Rebooting your Fronius solar inverter is quite simple, however, it is important you follow the shutdown procedure correctly to avoid damaging your system. There should be instructions somewhere near your inverter on how to reboot the system which should be something like the following:
Turn OFF the solar supply main switch (or inverter AC isolator if present).
Turn OFF the PV array DC isolator.
Wait for the inverter screen to go completely blank.
Once completely blank, wait a few seconds and then turn ON the PV array DC isolator.
Turn ON the solar supply main switch (or inverter AC isolator if present).
It may take a couple of minutes to restart, so just wait patiently while the inverter reboots. If the STATE 421 message is displayed again you are going to need the help of a solar accredited electrician.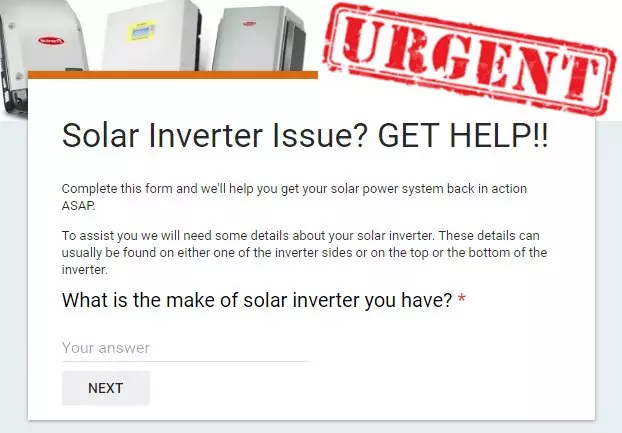 The STATE 421 message is an internal fault issue with the Fronius IG series of solar inverters. If it's continually shown on your inverter you will need to have your inverter repaired or replaced.
The Fronius IG series inverters come standard with a 5-year warranty, so if the inverter was installed within the last 5 years the STATE 421 error will be covered under warranty. To make a warranty claim you will need proof of purchase and the serial number of your inverter. The serial number is located on the bottom of the inverter.
If your inverter is out of warranty we recommend you completely replace the inverter. This is usually the best course of action rather than paying to have it repaired and still having an inverter that's not covered by warranty. The new Fronius inverters come with a 10-year warranty and are a very reliable inverter.
For further assistance with the STATE 421 message please complete the form above under the URGENT heading and we'll assist you further.

Got A Question About Solar Power? Click Here For Answers!