Geoprotek Solar Inverter Isolation Fault Error Message
If your Geoprotek Solar Inverter is showing an Isolation Fault message there will be three clear signs that you have this issue:
The "fault" light is on
The "power-on" light is off
The screen displays an "isolation fault" message
What does the Geoprotek Solar Inverter Isolation Fault mean?
An isolation fault message on a Geoprotek solar inverter is usually an indicator that you have a problem on the DC side of your solar power system, so that's an issue with the solar panel side of your system. This could potentially be caused by a few things:
Moisture has entered into the system
Potentially an animal such as a possum or rat may have chewed into the solar cables
These are things which would need to checked by a solar accredited electrician, but the first thing we would recommend is attempting a reboot of the system.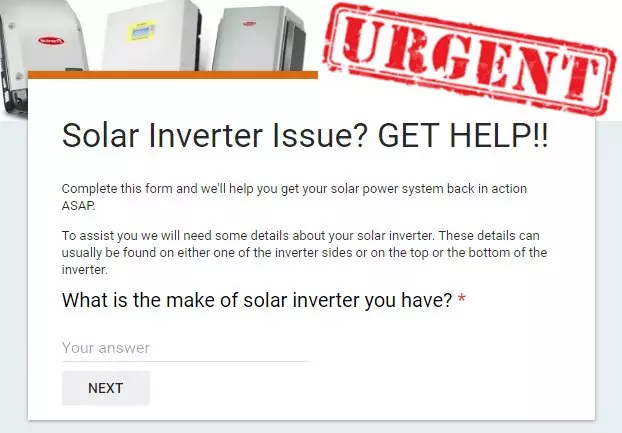 How to Reboot Your Geoprotek Solar Inverter
There should be instructions on your inverter on how to reboot it, but just in case there aren't, you should:
Turn off the solar supply main switch (or inverter AC isolator if present)
Then, turn off the PV array DC isolator.
The screen will then go completely blank.
Do the reverse in order to turn the inverter back on.
If after rebooting the system you are still seeing the Isolation Fault error, then you should contact a solar-accredited electrician who can help you solve your problem and get your Geoprotek Inverter up-and-running again as soon as possible.
For further advice please complete the form above under the URGENT heading and we'll assist you further.


Got A Question About Solar Power? Click Here For Answers!