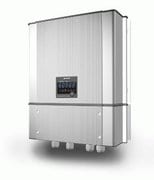 A Sharp JH1600e Solar Inverter fault will usually show an error or event code to alert you to a fault with your solar power system. We have listed the following codes from Sharp Solar Inverter user's manual to show you at a glance what these errors mean and what can potentially be done about them.

You can refer to the table below for the list of errors and faults in your inverter.
Type

Code

Items

Utility abnormal
F -00
Utility over-voltage
F -01
Utility under-voltage
F -02
Utility frequency over
F -03
Utility frequency under
F -06
Anti-islanding (frequency over)
F -07
Anti-islanding (frequency under)
F -08
Miss utility synchronal lock signal
F -09
Freq. abnormal (50<->60 Hz)
PV array abnormal
PV array under voltage (<60 V)
P-11
PV array over voltage (>320 V)
Inverter abnormal
E15 D-15
Relay sticking
E16 D-16
Communication error
E17 D-17
Aux-power abnormal
E18
Ground fault
D-20
Temperature sensor broken
E21 D-21
Output over current
E22 D-22
DC offset over rating
E23 D-23
Fin high temperature
E26 D-26
DC/DC converter abnormal
E27 D-27
Relay open
E28
DC bus voltage abnormal
EEPROM
D-40
EEPROM abnormal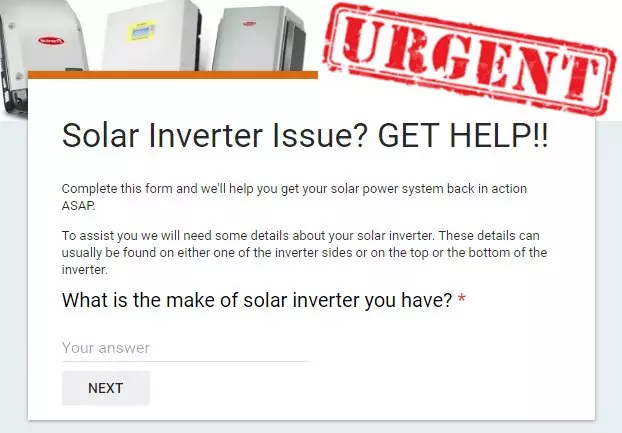 The codes that start with F- are usually caused by the power from the street (the grid) being outside the Sharp JH1600e Solar Inverter's operating parameters. The inverter codes beginning with P specify that the voltage coming from the solar panels is outside the inverter parameters. The error that starts with E- signifies a more serious error. If this continues it changes to a d code. When this happens, a manual shutdown procedure is necessary.
If your Sharp JH1600e Solar Inverter is still within the warranty period you can contact the equipment installer or supplier should the error persists. If your inverter is outside the warranty period we suggest that you contact a professional solar power expert. If you're in the Gold Coast or Brisbane area contact Gold Coast Power Solutions here and we will be in touch to provide you with further assistance.
You can also check other information in the Sharp JH1600e inverter manual's Troubleshooting section to learn more on how to fix some errors on your own.


Got A Question About Solar Power? Click Here For Answers!