The electro-plating process is incredibly energy intensive and so a major expense involved with operating an electro-plating business is electricity.
In June 2016 Gold Coast Solar Power Solutions installed a 99.84 kW solar power system on a large electro-plating business in the Brisbane suburb of Brendale to help lower their monthly power bills which were close to $7,000 per month.
SolarGreen(Aust) Pty Ltd commissioned Gold Coast Solar power Solutions to install 384 x Jinko 260W Smart Module solar panels with embedded SolarEdge optimisers connected to 3 x Solar Edge 27.6 kW inverters. Utilising the SolarEdge module level power optimisation and monitoring technology allows the electro-plating management team and Gold Coast Solar Power Solutions to keep a close eye on the performance of the entire system and ensure the very highest yield is achieved from each solar panel installed.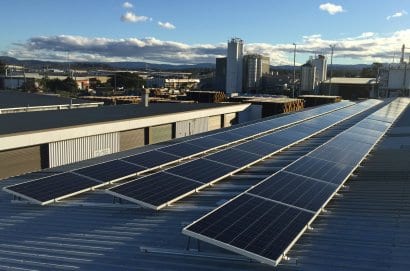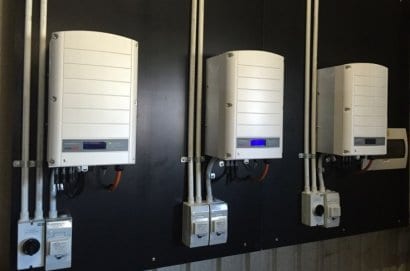 With a system of this size identifying and locating an individual under performing solar panel among so many with a standard grid connect solar power system is very time consuming and therefore expensive. For this reason we highly recommend the SolarEdge product as we can pinpoint a fault in a moment of time, greatly reducing maintenance costs and ensuring each individual solar panel is performing at its optimum.
This solar power system is providing the electro plating business with substantial savings on their power bills with savings over the 25 year system life span expected to be higher than $350,000.00
Learn more about commercial solar power systems for businesses here.
Read more commercial solar power case studies here.

Company
Electro-plating business
Location
Brendale, Brisbane Australia
Installation Date
June 2016
Industry
Manufacturing
Solution
384 x Jinko 260W Smart Modules (with embedded SolarEdge optimisers)
3 x SolarEdge 27.6 kW Inverters
1 x SolarEdge Communications Gateway
Estimated Savings over 25 years
over $350,000.00
CO2 Equivalent Abatement per year
122 Tonnes
Energy Output per year
149,410 kWh