SolarEdge Smart Panels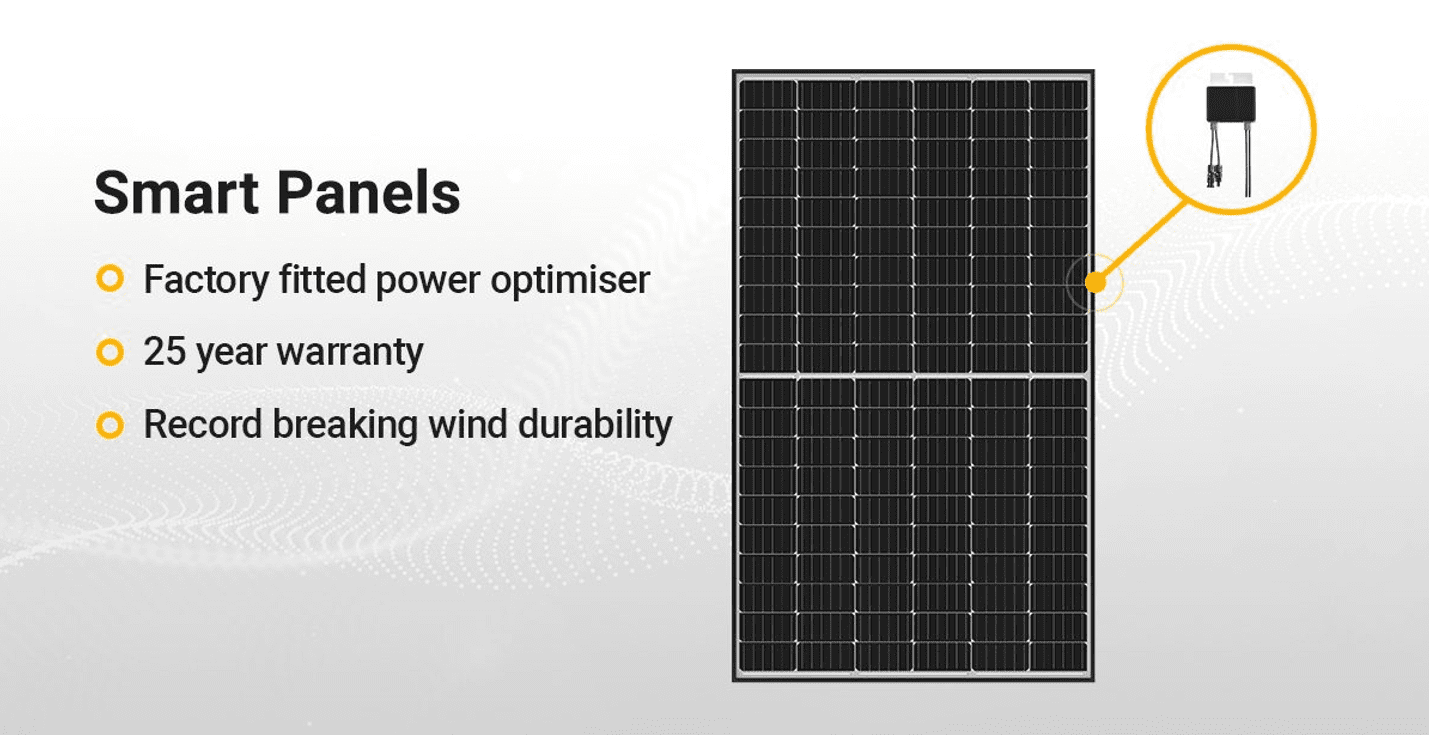 SolarEdge Smart Panels are a premium solar panel designed to boost the performance of your solar power system. They come with a factory fitted power optimiser which helps to lower power losses caused by shading, soiling, bird droppings and leaves. This means if one panel underperforms, the rest of the system is not affected, unlike a traditional string solar power system.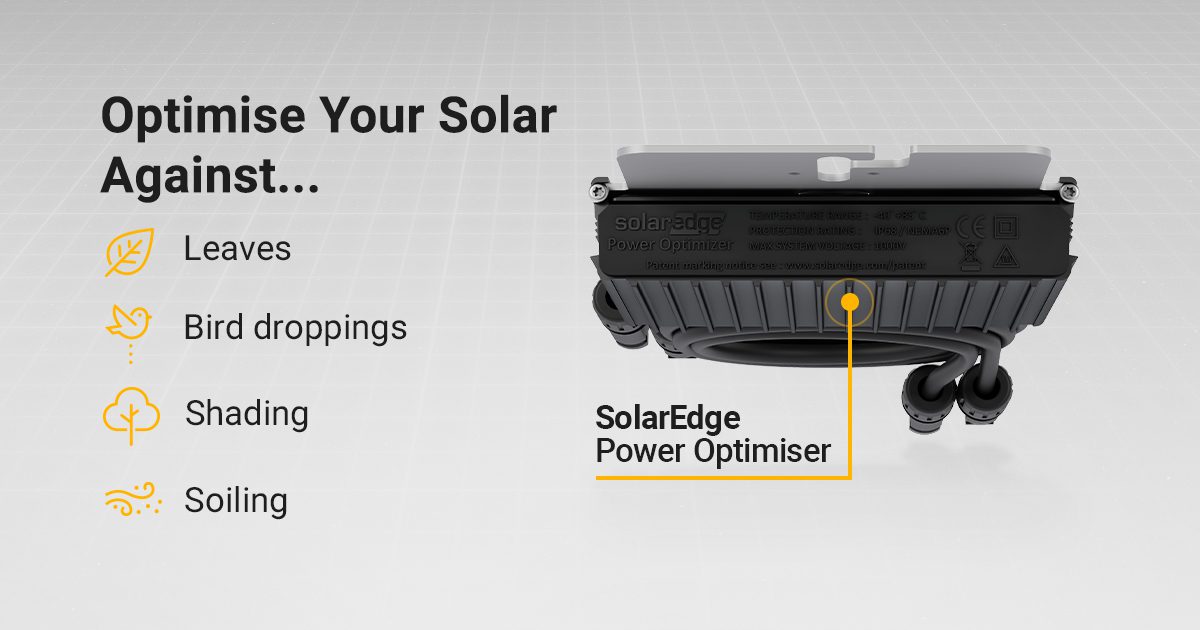 SolarEdge smart panels are a monocrystalline PERC panel with split cell technology from a fully automated production line. This product has achieved one of the highest wind load ratings of any panel tested in Australia, making if perfect for Queensland's volatile weather.
For long-term peace of mind SolarEdge smart panels come with a 25 year panel and performance warranty, and as they are created to work specifically with SolarEdge inverters you can enjoy all the SolarEdge benefits including SafeDC and Rapid Shutdown in the event of a fault.
The bottom line is that SolarEdge Smart panels with pre-fitted power optimisers are the panels of choice if you want to maximise performance, safety and visibility of your solar power system.