There's no reason why YOUR business can't go solar!
Premium Quality Products
Gold Coast Solar pricing is as competitive as possible for a professionally installed, high end solar power system. In fact we challenge you to find a better price for a solar power system using the quality components that we offer!
25 year warranty on selected panels

10 year warranty on selected inverters

Online system monitoring on selected systems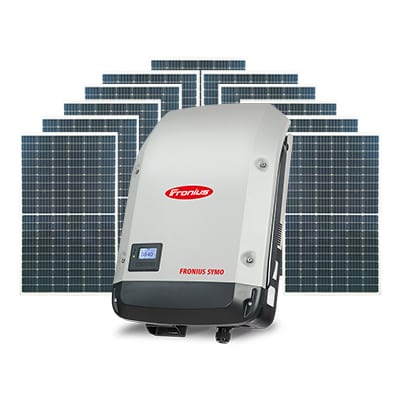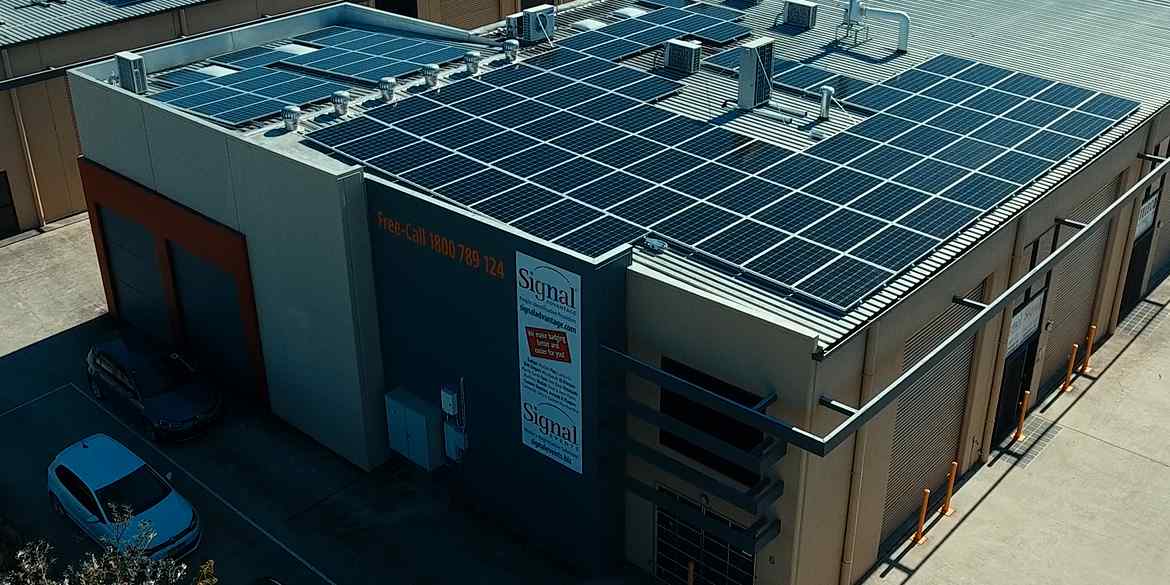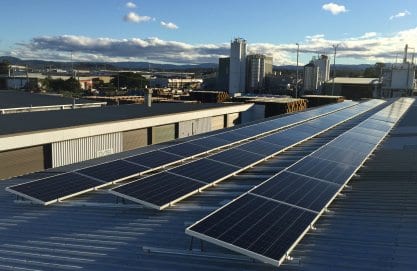 Systems include: The supply and installation of high quality, high output solar panels with 25-year warranties, 1 x high-efficiency solar inverter with a 10-year warranty, low loss DC & AC cabling, circuit breakers, signage, and isolators to Australian Standards by a CEC accredited installer and electrical contractor. All paperwork, wiring, and liaising with Energex / Essential Energy for connection of new metering and a 5-year installation warranty.
To find out more about the Solar Credit Scheme rebate system, click here.
Click here to learn about the differences between solar panels
With rising power costs and generous government rebates available, now is the perfect time to start making your roof space work to your advantage.
Click here to organize your FREE, no obligation site inspection by a Gold Coast Solar Power Solutions representative.
For some business owners, installing commercial solar panels for their company is a big operational decision. After all, time, cost, throughput, and ongoing maintenance of your system can add up. Fortunately, there are many reasons for businesses to install solar panels other than just being environmentally friendly. No two businesses are alike, so we've put together a list of two obvious and three not-so-obvious reasons why your company should consider going green.
Save Money on Energy Costs
While electricity costs can make up a big chunk of a business's operational costs, many businesses can easily recover the cost of their commercial solar grids within five to seven years. You can better determine your electricity cost savings and the power generated from solar after you have run your system for a while.
Equally as important, going solar ensures that you are free from fluctuating electricity costs which will help you save money every year.
Earn the "Green" Label
According to the USGBC (U.S Green Building Council), buildings are responsible for 40% of the entire carbon footprint in the U.S. Wouldn't it be nice to not only contribute to the environment but also be known as a socially responsible business? It's also interesting to note that customers tend to reward businesses that are socially responsible and make eco-friendly decisions.
Going solar can market your company as one that cares about the community, adding to the positive image of your brand while encouraging your customers to choose you over your competitors. A commercial solar installation is one of the cheapest ways to make a massive impact.
Get a Return on Your Investment
The payback period for a medium-sized commercial solar system is around 10.5 years, which still leaves you 14.5 years to not worry about electricity bills. Current Government investments and decreased cost of equipment make commercial solar installation a solid investment, so relying on solar energy for your power needs means you can save a consistent amount of money each week, month, year, etc.
Additionally, having a solar grid installed for your business is a good way to increase its market value. A commercial solar power system does not increase your property taxes as any other modification would do. If you decide to move your business elsewhere or simply sell the building, you will be able to price it higher and receive a better return on your investment.
Support the Local Economy
Being a socially responsible business can mean a lot of things. This role can include how you give back to the community and how you take care of the people within it. Solar installation is an on-site job and the people installing these systems typically belong to the local community. This means that increased demand for solar projects in the area will result in more availability of high-paying jobs in the solar installation sector.
Depending on what you sell, another upside is that these workers will interact with your business directly and will become more informed about the products and services you provide, resulting in potential future customers. It's a win-win for everyone.
Boost Employee Morale
Employees feel connected to their companies and are affected by operational decisions. They share the successes and the failures of a business and can feel satisfied with sustainability-related decisions. Research conducted by the Ateneo Center for Research and Development (ACORD) concluded that businesses that care about their environment and community have less employee turnover.
Many people are environmentally conscious nowadays. Your business being solar dependent may not be a huge factor that weighs in when someone decides to join your company, but it can be something that resonates with their personal beliefs and makes their commitment to your business a little stronger.
Commercial Solar Panels Investment
As you can see, going solar can be a good decision for your business in both the short and the long run. It's a great capital investment, it contributes to a healthier image of your company and it saves you on operational costs.

Size of business

Small Power Use
More than 25 kWh of power used per day

Medium Sized Power User
More than 50 kWh of power used per day

Large Power Consumer
More than 150 kWh of power used per day
Energy use
Small business with computers, air conditioning etc.
Medium sized facility, large air conditioners, computers, lights used during the day
Large facility with multiple air conditioners, computers, workshops, cool rooms, lights etc. used throughout the day
Size system
5kW
10kW
30kW and up
How much can you expect to save?
Cut your electricity bill by up to $42 a week.
Cut your electricity bill by up to $85 a week.
Shred your electricity bill!
How much will it cost?*
From $30 a week*.
From $60 a week*.
From $150 a week*.
How much better off could you be with solar?*
Up to $12 a week better off with solar power from Week 1 with our ZERO DEPOSIT payment plans!*
Up to $25 a week better off with solar power from Week 1 with our ZERO DEPOSIT payment plans!*
Up to $100 a week better off with solar power from Week 1 with our ZERO DEPOSIT payment plans!*
What our customers are saying
"Very happy – the work was carried out without drama & the technicians provided sensible, no-nonsense advice. Recommend & will use again."
"I received first class installation & service from Gold Coast Solar Power Solutions with my 10kW solar system. I'm certainly happy to recommend this business."
"Competitive price, quick & efficient supply & install, pleasant to deal with. Happy to recommend."
"A great experience contracting this company for my solar power requirements. From the sales process to the final installation, the service I received was nothing but professional."
"Jadon was awesome with sales, Nathan & his team that installed my 6.5kW system were all professional. Would happily recommend this company to anyone."
"Great company to deal with. Professional from start to finish. Highly recommend."
"The installation was excellent & the 10kWh batteries are running perfectly. The workmanship was without fault."
Energy plans to maximise solar savings
Social Energy is a unique electricity retailer specialising in helping you get the very best return from your solar battery storage system. The feed-in tariff of 40c* and consistently low rates for power purchased from the grid are possible through some very clever technology. Social Energy monitor and help to stabilise the grid when required with battery energy that you aren't using. With this technology it's a win-win for everyone, you get a great return on your investment whilst helping stabilise the energy grid.
With real-time solar, battery, and consumption monitoring and emergency power available in blackouts**, & very competitive market tariffs, Social Energy & Gold Coast Solar Power Solutions will ensure you get the very most out of your solar power system.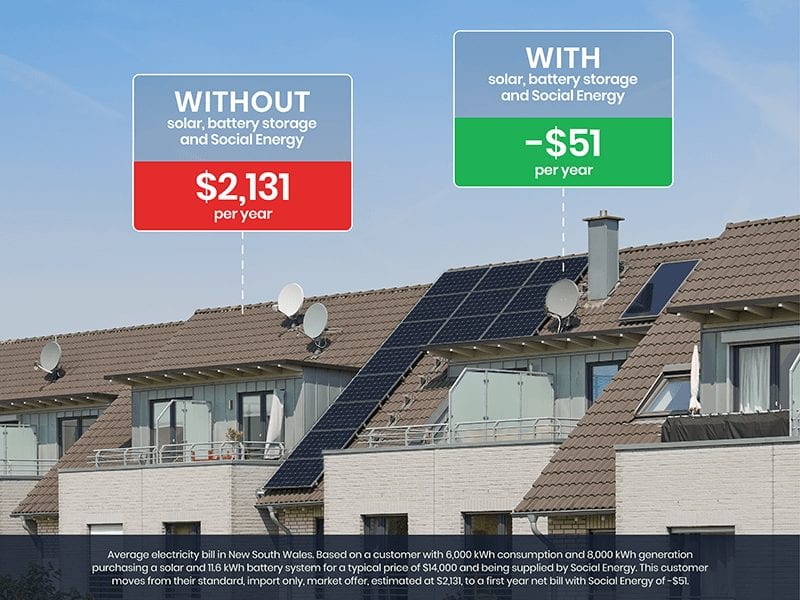 NEW SOLAR ENQUIRIES
OFFICE
How much could YOU be saving?
Enter your details below and our friendly team will be in touch ASAP.
* 40 cent Feed-in Tariff (FiT) is payable for the first 300kWh of solar energy exported each quarter. After the initial 300kWh of export, a standard rate of $8.3 cent per kWh is paid. FiT available to eligible customers on the Social Energy Battery plan.
** customers have to opt in to this (at an additional cost)