Gold Coast Solar Power Solutions highly recommend Sungrow inverters as a great quality solar power inverter with excellent features, robust design and a great warranty, all at a very competitive price.
Sungrow was founded back in 1997 by Dr. Renxian Cao and now employs over 1,000 people, 30% of whom are involved in research and development, the results of which are plain to see in the build quality and features of the Sungrow inverters.
Sungrow are listed on the Shenzen stock exchange and have manned office and warehouse facilities in Australia to provide you with local product support. In 2013 Sungrow became the second largest solar inverter supplier in the world, a clear testament to the consistent quality of the great solar power inverters they produce.
Sungrow solar inverter benefits:
High efficiency power production
Twin maximum power point tracking (MPPT)
Wide input voltage range
Reactive power control
5+5 year warranty (5 year parts & labour plus an additional 5 year parts only warranty)
Local Australian office and technical support
WI-FI inverter monitoring as standard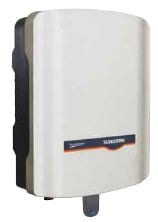 Download the Sungrow SG5KTL-D 5kW inverter data sheet here
Download the Sungrow Inverter Manual here
Download the Sungrow warranty documentation here
Visit the official Sungrow inverter website here
Learn about Sungrow solar power system monitoring with Sungrow Wi-Fi communications here
Sungrow Hybrid Solar Inverter for Battery Storage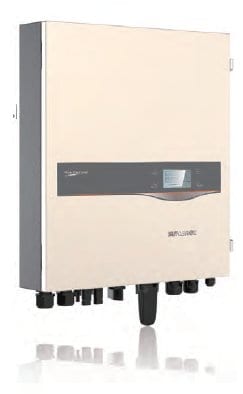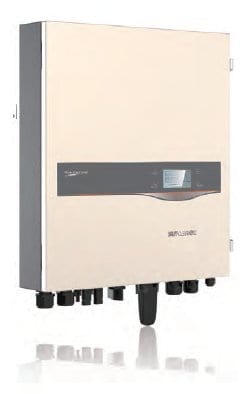 The Sungrow Hybrid solar inverter is a perfect solution for households who use most of their power in the evening. When connected to a compatible battery bank (we recommend LG Chem 6.4 Lithium Ion) your solar power system will automatically store your surplus solar power during the day and have it available for use in the evening when you get home.
If you're after a quality solar power inverter that's packed with great features and backed by an industry leading warranty while sticking to a tight budget, you really can't go past the Sungrow inverter range.