KNS Marble & Granite is a local Gold Coast business specialising in stone benchtops. By utilising the latest technology in laser templating, inline polishers, and CNC bridge saws ensures KNS Marble & Granite create a quality product every time. These high-tech tools do however consume a large amount of power.
As the business has expanded so too have the power bills, which is why Gold Coast Solar Power Solutions were approached to look into a cost-effective solution.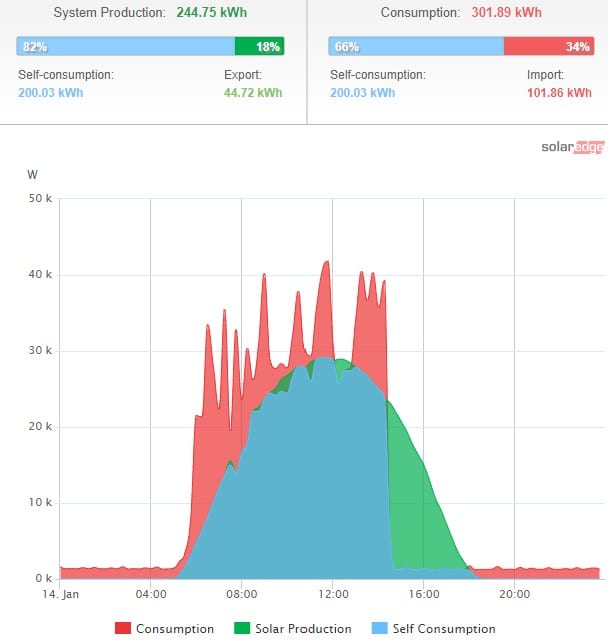 On inspection of the business premises and examination of the electricity accounts, Gold Coast Solar Power Solutions designed a 38.4 kW SolarEdge optimised solar array connected to a SolarEdge 30kW 3 phase inverter to offset the sites weekday power consumption. The weekday power consumption could have allowed for a slightly larger system however any solar system does require approval from the electricity distributor, in our case Energex, before being connected to the electricity grid. As soon as you go over 30kW of inverter capacity Energex's requirements for connecting to the grid become a lot more onerous and expensive. A solar system with a 30kW inverter is the sweet spot before expensive grid protection controls, engineering costs, and application fees need to be factored into the costs.

The solar proposal utilising a quality SolarEdge solar inverter and 96 x 400W 144 cell Seraphim Solar panels optimised with SolarEdge P850 power optimisers complete with long warranties was presented to the owner. With the system's estimated Return on Investment (RoI) of 4 years and estimated power bill savings greater than $200,000 over the next 25 years the green light was given to move forward with the installation.
In December 2020 Gold Coast Solar Power Solutions supplied and installed the 96 Seraphim 400W panels on the business connected to the 3 phase 30kW SolarEdge inverter with zero downtime for the business as the switchboard work, electrical connections, and testing were carried out outside of the normal business hours.
With the installation of a SolarEdge Smart meter, KNS Marble & Granite management are able to keep an eye on how the system is performing and how the consumption of the business is being offset by the solar power system. The SolarEdge monitoring portal also allows Gold Coast Solar Power Solutions to keep a close eye on the performance of the entire system and ensure the very highest yield is achieved for the customer, a win-win for everyone.
Learn more about commercial solar power systems for businesses here.
Read more commercial solar power case studies here.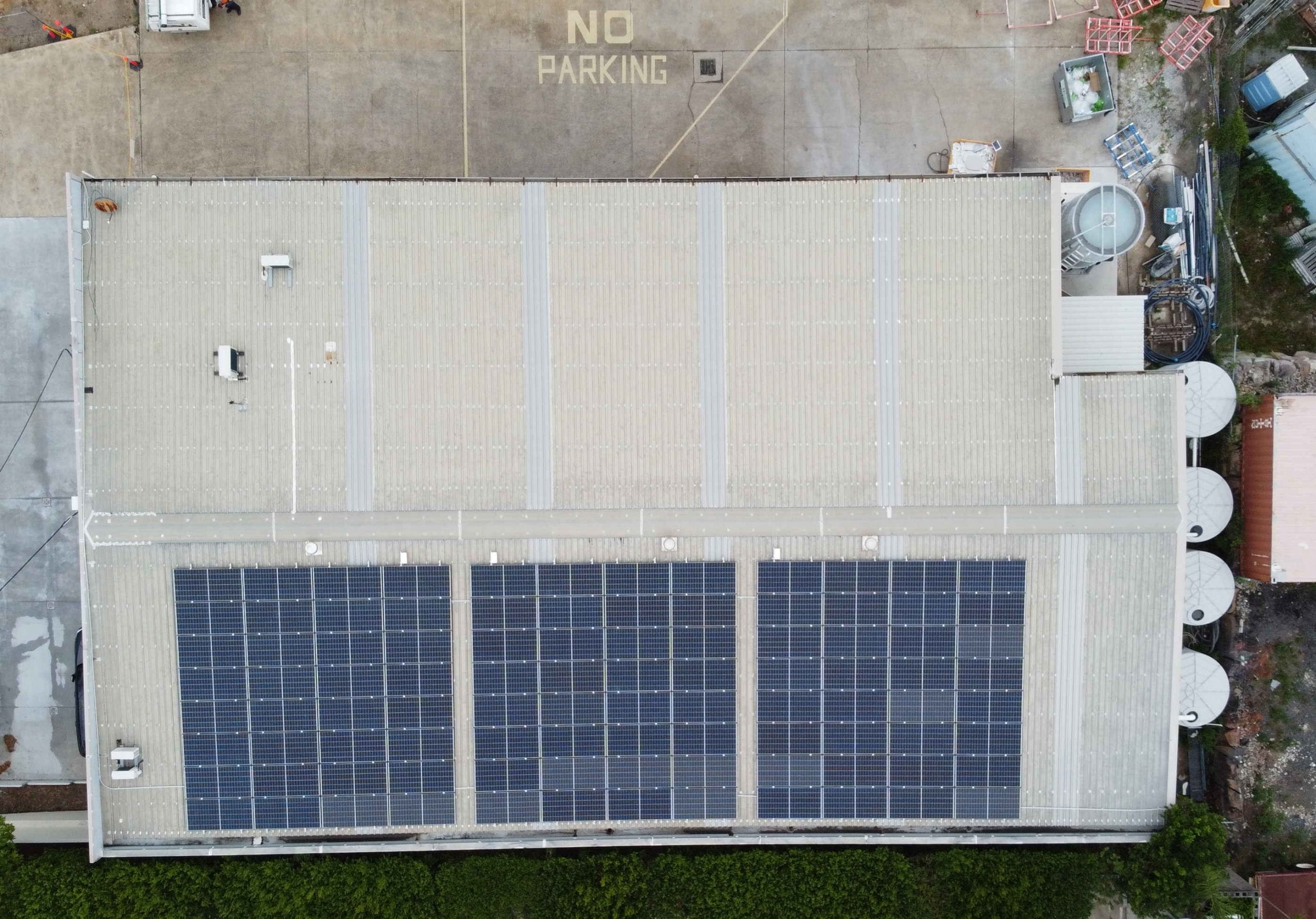 Company / Organisation
KNS Marble & Granite
Location
Arundel, Gold Coast, Australia
Installation Date
December 2020
Industry
Marble & Granite Benchtops
Solution
96 x 400W Seraphim Solar Panels

1 x SolarEdge 30kW 3 Phase Inverter

48 x SolarEdge P850 Power Optimisers

1 x SolarEdge Smart Meter

Estimated Savings Over 25 Years
Over $200,000
CO2 Equivalent Abatement per year
51 Tonnes
Energy Output per year
58,867 kWh