Clenergy SPH Solar Inverter Grid V Mismatch Error Code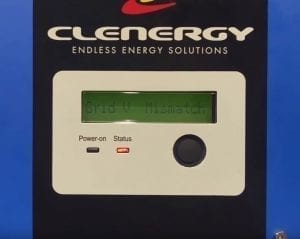 When you see have Clenergy SPH Solar Inverter Grid V Mismatch error code, the inverter is telling you that it has not been able to match the voltages properly.
This error code is not a good indicator, but there is one thing you should definitely try before seeking professional help, and that's a reboot of the Clenergy SPH solar inverter.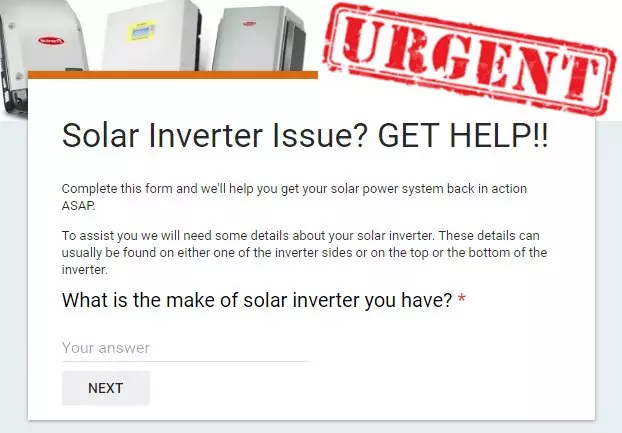 Grid V Mismatch? Try a Rebooting Your Clenergy Solar Inverter
There should be instructions near your inverter on how to reboot your inverter, but if there isn't, please follow these steps:
Turn OFF the solar supply main switch (or inverter AC isolator if present).
Turn OFF the PV array DC isolator.
Wait for the inverter screen to power down completely and go blank.
Turn ON the PV array DC isolator.
Turn ON the solar supply main switch (or inverter AC isolator if present).
Wait a few minutes while the inverter boots back up.
If after restarting the inverter and waiting a few minutes you see the "O/P Watt = 0" message or "INV Waiting" message, this is your inverter starting up and telling you no power is being generated. Eventually it will probably go back to the same "Grid V Mismatch" error code, which means your inverter has an internal fault and will require the help of a solar accredited electrician.

If it does end up being an issue with your inverter you have two options: repair or replace your solar inverter. If it was installed within the last five years then the manufacturer, Clenergy, should look after it as a warranty claim. Just make your claim using the model number (SPH20, SPH30 or SPH 50) and serial number (located on the top of the inverter). Additionally, you will need to show proof of purchase in the form of a tax invoice or certificate of electrical compliance in order to prove it is still covered by warranty.
If your inverter is out of the five warranty period we recommend you replace the inverter with a good quality solar inverter so you don't have to worry about not being covered the next time your inverter breaks down.
For further advice please complete the form above under the URGENT heading and we'll assist you further.

Got A Question About Solar Power? Click Here For Answers!