Delta Solivia Solar Inverter AC Relay Failure – What can you do?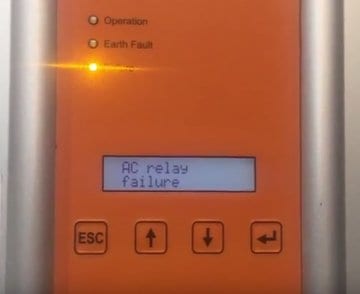 At Gold Coast Solar Power Solutions we've seen a number of instances were Delta Solivia solar inverters are showing an AC Relay Failure message on the screen – the orange failure light is usually lit as well. If your Delta Solivia solar inverter is showing an AC Relay Failure message your solar power system isn't working – you need to take some action!
The AC Relay is an electronic component inside the inverter and as this message says, it has failed. This will require the inverter to be repaired or replaced it the following doesn't sort it out.
Delta Solivia Solar Inverter AC Relay Failure? Try this.
With any solar inverter fault we recommend trying to reboot your solar inverter as the first course of action; it can be that the inverter has developed a glitch and a reboot may solve all your problems! Please ensure you reboot your solar inverter as following these steps in order:
Locate the Solar Supply Main Switch in your switchboard and switch it OFF
Locate the PV ARRAY MAIN SWITCH / SOLAR DC ISOLATOR (usually right beside the inverter) and switch it OFF
The inverter will turn off after a few seconds, wait 30 seconds or so and turn the system back on by turning the switches you just turned off back ON; the order in which you turn them on isn't important. The inverter will attempt to start up, if after a few minutes the system is back in operation well done!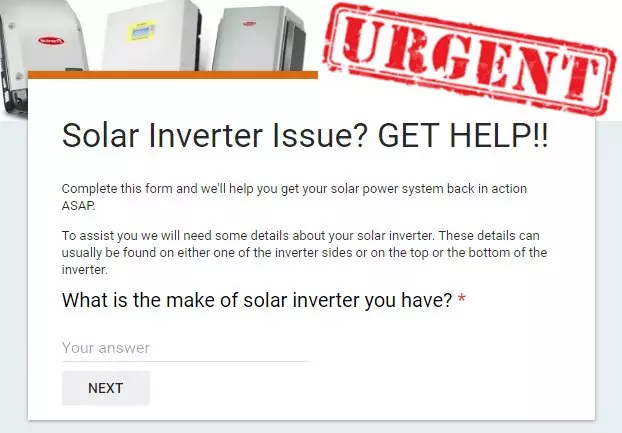 If after rebooting the AC Relay Failure error comes up again you are going to need professional help. This is an error which will be covered under the Delta 10 year warranty; please complete the form above under the URGENT heading and we'll assist you further.
Need more information on the Delta Solivia solar inverter? Checkout the below.
For more information on Delta Solivia solar inverters including inverter datasheets, manuals, fault codes etc. click here.