Eaton Solar Inverter No Utility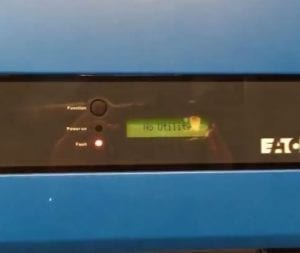 As the name would suggest, the Eaton solar inverter no utility error message is a sign that your solar inverter is not working.
The No Utility message tells you that your inverter has not detected any power from the electricity grid, so you will definitely want to work quickly to get your inverter back in action.
How to Fix the "No Utility" Error
There are a few things you should check right off the bat if you have the Eaton solar inverter no utility error. Check your inverter for each of the following:
The switchboard solar main supply switch should be switched ON (up is ON).
The inverter AC isolator switch (if present) is in the ON position.
If both of these are fine and you are still getting the error message, then it is time to talk to a solar accredited electrician for further help.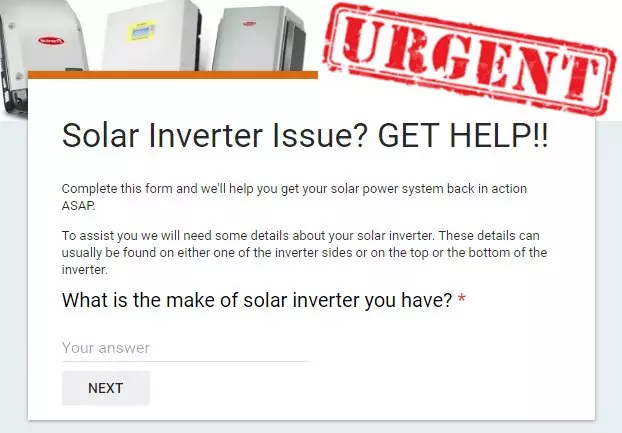 Fixing Your Eaton Solar Inverter No Utility Issue
The inverter thinks that there is no electricity coming from the power grid, so the first thing a solar accredited electrician will do is check whether the problem is with the solar inverter or the switchboard/electricity grid. This can easily be done by checking the AC plug going into your inverter. If it is receiving approximately 240 volts, then it's clear that the problem is with your inverter. If not, the problem is in the grid. Just don't forget to make sure you aren't experiencing a blackout before you call an electrician – so quickly check that the other appliances in your home are still working!

If your Eaton solar inverter turns out to be the problem the best thing to do will be replace it. You could repair your inverter however it probably isn't covered by warranty since these inverters are quite old and most warranties only last 5 years. You could pay to get it repaired out of warranty but that doesn't make a lot of sense as it could fall over again tomorrow and you'll have to fork out even more. Replacing an Eaton inverter with a good quality replacement unit is the best way to go so you'll be are covered under warranty again. If you are in South East QLD somewhere near the Gold Coast or Brisbane area we can certainly help get your solar power system back in action ASAP.
For further advice please complete the form above under the URGENT heading and we'll assist you further.

Got A Question About Solar Power? Click Here For Answers!