Is your Eversolar Solar Inverter displaying an Isolation Fault message on the screen?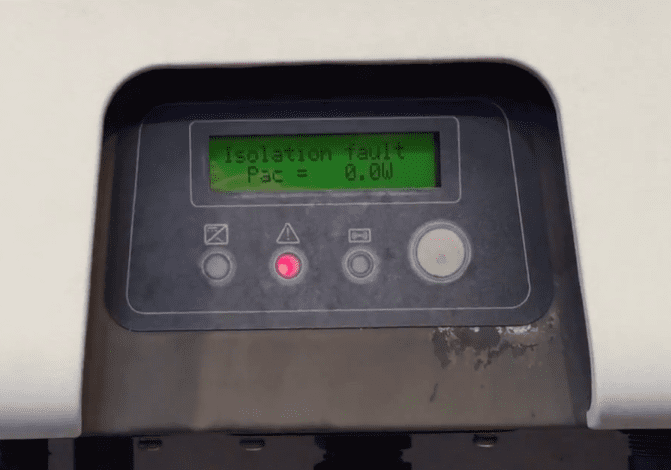 Issues with Isolation Fault messages on Eversolar Solar Inverters are something we have seen a number of times here at Gold Coast Solar Power Solutions.
When there is an isolation fault issue with your Eversolar inverter the red alarm light will be lit and the green run light beside it will be off. In normal operating conditions the green light would be solidly lit if the inverter was producing power. The Isolation Fault message means that the inverter has detected an isolation fault: this could be an internal fault with the inverter or a fault with the solar system cables or wiring.
If you see an isolation fault error message on your Eversolar solar inverter it means the system is not working – you need to take action!
What can you do about an Eversolar Solar Inverter Isolation Fault Issue?
If this happens to your Eversolar solar inverter the best thing to do is to try rebooting the system to see if this clears the issue by following the shutdown procedure below.
Turn off the SOLAR SUPPLY MAIN SWITCH located at your switchboard or the Inverter AC Isolator.
Turn off the PV Array DC Isolator located at the inverter.
Wait for approximately 1 minute.
Turn on the AC Isolator and / or Solar Supply Main Switch.
Turn on the PV ARRAY DC Isolator.
See if the inverter successfully starts up after the reboot.
If this issue continues you will need to have a solar accredited electrician check your solar power system. They will investigate if the problem is a fault in the inverter or with the cables or solar panels connected to it.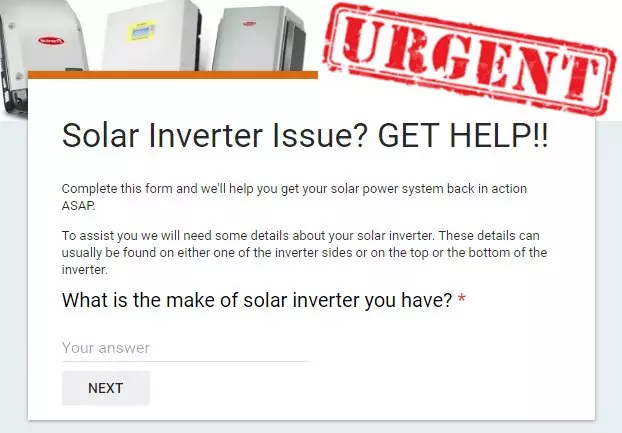 If the inverter is still within the 5-year warranty period, take note of the model number and the serial number found on the right side of the inverter. If for some reason the model number is no longer visible, this can be found by navigating through the inverter display by pressing the button on the inverter.
If your inverter is outside the 5 year warranty period then we recommend having it replaced with a good quality unit rather than throwing more money at it. You can easily throw $500 at an inverter in an attempt to fix it and after all that you would still have a product without a warranty! Economically it makes more sense to pay a little more and get a brand new, quality inverter with a full factory warranty.
If you need any further assistance with your Eversolar Solar Inverter Isolation Fault issue and you're near the Gold Coast or Brisbane, just complete the form on this page with your details. We're here to help! If you are somewhere else in Australia and after a replacement inverter please click on the following link, we have quality replacement solar inverters in stock ready to be delivered to your door.

Need more information on Eversolar solar inverters? Checkout the below.
For more information on Eversolar solar inverters including inverter datasheets, manuals, fault codes etc. click here.

Click here to get your solar power system back saving you money rather than costing you money!
Got A Question About Solar Power? Click Here For Answers!