Fronius STATE 514 Error Code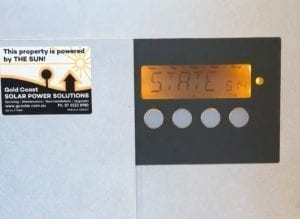 The Fronius STATE 514 error message is a problem that can occur with the Fronius IG series (IG40 or IG60) of solar inverters. According to Fronius, the STATE 514 message means the inverter has detected an issue with one of the power stacks inside the inverter.
The Fronius STATE 514 fault is a broad error message and doesn't actually tell you very much. There are however some things you can check to see exactly what the problem is with your inverter.
Learn More About The Fronius State 514 Error Message
When you see a Fronius State 514 error, it's telling you the inverter has detected an error with one of the power stacks, but it doesn't tell you which power stack has the error.
To find out more, press "Enter" on the inverter in order to acknowledge the error. Once you press "Enter" the inverter will most likely show you that it's working but has detected an error. The Fronius IG40 and IG60 inverters have 2 power stacks, the lower power stack is "PS 00" and the upper power stack will be "PS 01".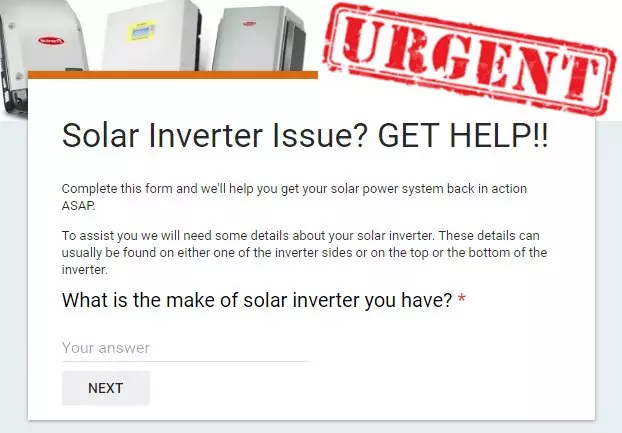 To figure out which power stack the issue is with, press the menu button and then press the arrow buttons to select setup. This allows you to scroll through the settings to select "State PS", which will give you the state of each power stack. "Run" means the power stack is working and "N.I." means it's not. The readings will show you the status of each stack as you scroll through, so you'll be able to see which power stack has the issue.
What to Do About the Fronius STATE 514 Error Message
A STATE 514 message means your inverter isn't producing as much power as it should be, so we recommend you do something about it as soon as possible.
If your inverter was installed within the last 5 years it will still be under warranty, and to make a warranty claim we recommend you get in touch with a local Fronius Service Partner. You'll need the inverter Serial # and an invoice for proof of purchase. If you're in SE QLD Gold Coast Solar Power Solutions can help, please complete the form above under the URGENT heading and we'll assist you further.
If your inverter is out of warranty we recommend you replace the inverter with a brand new one. This is usually the best course of action rather than paying to have it repaired and still having an inverter that's not covered by warranty at the end of the day. The new Fronius inverters come with a 10-year warranty and are a very reliable inverter.

Got A Question About Solar Power? Click Here For Answers!


</a