Geoprotek No Utility Message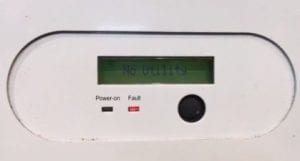 If you are seeing a Geoprotek No Utility message on your solar inverter your solar power system isn't working, so it's in your best interest to look into what's going on ASAP. The two clear signs of the No Utilty issue are:
There inverter fault light is glowing red
The inverter display shows a "No Utility" message
The Geoprotek No Utility message tells you that your inverter is not seeing any power from the electricity grid. This can be caused by a number of different things, such as:
Power outage from the street
Normal Supply Main Switch is off
Solar Supply Main Switch is off
AC Output Isolator (beside inverter if present) is off
AC plug into inverter is not connected
Damage to wiring, switches, or other component
Things to Check with the Geoprotek No Utility Error
There are a few things you can check if you're getting the Geoprotek no utility message as follows:
Make sure that it's not a power outage from the street
The Normal supply main switch in your switchboard should be switched ON (up is usually ON).
The Solar supply main switch in your switchboard should be switched ON (up is usually ON).
The AC plug on the inverter is fully plugged in.
The inverter AC isolator switch (if present) is in the ON position.
If you've checked all the above and everything seems okay but you're still seeing the No Utility message, then it's time to talk to a solar accredited electrician for further help.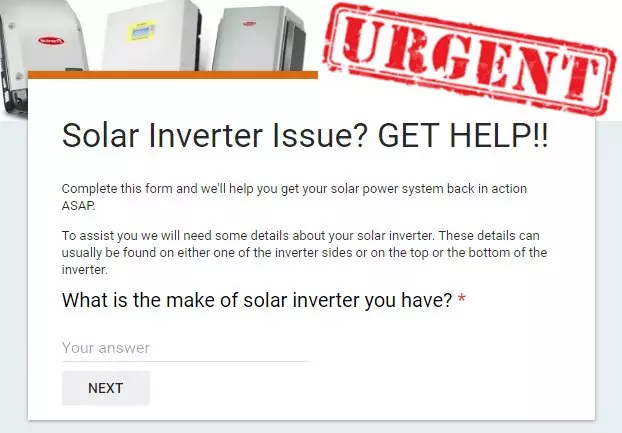 Next Steps To Rectify A Geoprotek No Utility Fault
According to the inverter there's no electricity coming from the grid, so the first thing a solar accredited electrician will do is check whether the inverter is actually getting power to it or not. If it is, then the problem is with the inverter. If it is not, then the problem is somewhere between the inverter and the grid.

If you are in South East QLD somewhere near the Gold Coast or Brisbane area we can certainly help get your solar power system back in action ASAP.
For further assistance please complete the form above under the URGENT heading so we can help you further.

Got A Question About Solar Power? Click Here For Answers!