Geoprotek Solar Inverter Blank Display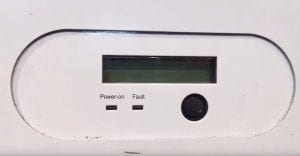 If you're getting a Geoprotek Solar Inverter blank display it's a sign that your solar inverter isn't detecting any power from the solar panels. When a Geoprotek solar inverter screen is blank it basically means that the inverter thinks that it's night time, it's in sleep mode because it hasn't detected any power from the solar panels. Obviously if the suns out your inverter shouldn't be asleep, so let's see if we can wake it up!
What to Check When You Have a Geoprotek Solar Inverter Blank Display
There are a few things you should check if you're having the Geoprotek solar inverter blank disp issue as follows:
Check the PV array DC isolator is switched ON (up is ON).
Check the DC plugs into the inverter are fully plugged in and don't look damaged or melted.
Check the inverter DC switch (if present) is in the ON position.
If all three of these things are all as they should be and you're inverter still hasn't woken up, then it's time to talk to a solar accredited electrician for further help.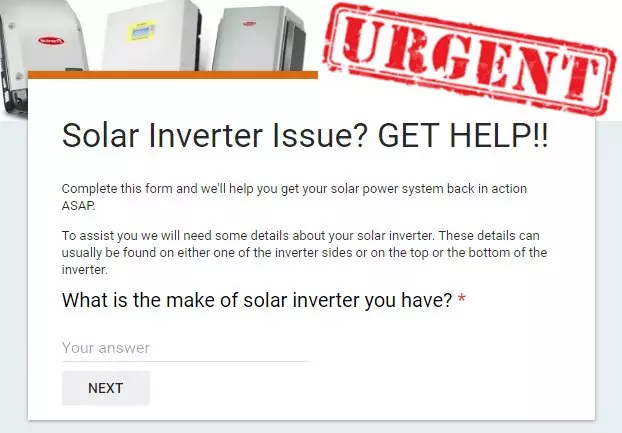 Fixing Your Geoprotek Solar Inverter Blank Display Issue
As we have already discussed when the display is blank on your inverter it thinks there is no solar power, so there are several potential things we need to check. The issue could be between the inverter and the solar panels, it could be an issue with the actual solar panels, or the problem could even be an internal fault with the inverter. As you've already tried the easy checks now it starts getting more technical which is why you'll need a local solar accredited electrician to investigate your issue further. For further advice please complete the form above under the URGENT heading so we can assist you further.


Got A Question About Solar Power? Click Here For Answers!