Do you have a Growatt Solar Inverter Error 102 Issue?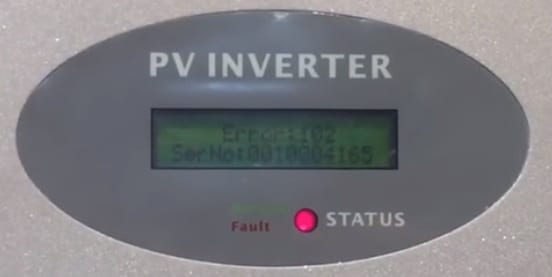 Growatt Solar Inverters are one of the cheaper Chinese inverters in the market and a common error we see is the Growatt Solar Inverter Error 102.
With the Growatt Error 102 error code the red Fault light will be lit. The inverter is telling you that it has detected an internal consistent fault. The sampled data between the 2 CPU's inside the inverter is inconsistent. As long as your inverter is displaying the Error 102 message your solar power is not producing any power at all.
What can you do about a Growatt Solar Inverter Error 102?
The first thing you can do is to reboot your solar power system by following the shutdown procedure as follows;
Turn off the SOLAR SUPPLY MAIN SWITCH or the Inverter AC Isolator (if applicable).
Turn off the PV Array DC Isolator located at the inverter.
Wait for approximately 1 minute.
Turn on the SOLAR SUPPLY MAIN SWITCH or AC Isolator (if installed).
Turn on the PV ARRAY DC Isolator.
Wait a few minutes for the inverter to restart.
Check to see if the error has cleared.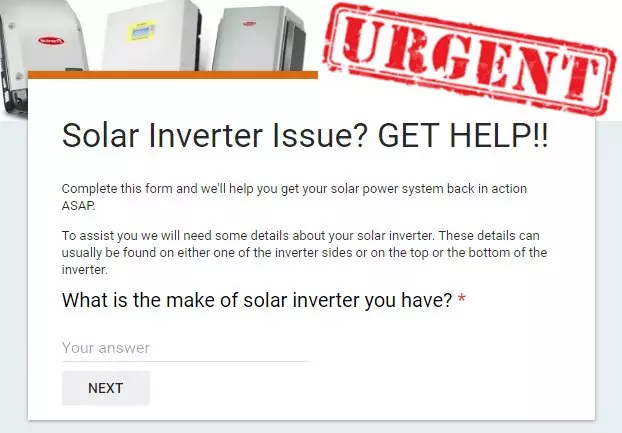 If the error 102 is still present after the reboot and your Growatt inverter is still within the 5-year warranty period, this issue should be covered by Growatt under the inverter warranty. To make a warranty claim you will need to present proof of purchase in the form of a tax invoice or Certificate of Compliance from when the inverter was originally installed along with the model and serial numbers found on the side of the inverter.
If your Growatt inverter was installed more than 5 years ago it's no longer covered under warranty. You could have an error like this repaired but it usually means spending a substantial amount and then you still have no guarantee that it won't fail again soon, costing you more money. The best thing to do in our opinion is to pay a bit more and have the inverter replaced with a good quality new unit covered by a full factory warranty for years to come.
If you need further assistance with your Growatt Solar Inverter Error 102 issue please complete the form above under the URGENT heading and we'll assist you further.

Need more information on Growatt solar inverters? Checkout the below.
For more information on Growatt solar inverters including inverter datasheets, manuals, fault codes etc. click here.

Click here to get your solar power system back saving you money rather than costing you money!
Got A Question About Solar Power? Click Here For Answers!