Is your Latronics Inverter Dead (No red lights lit)?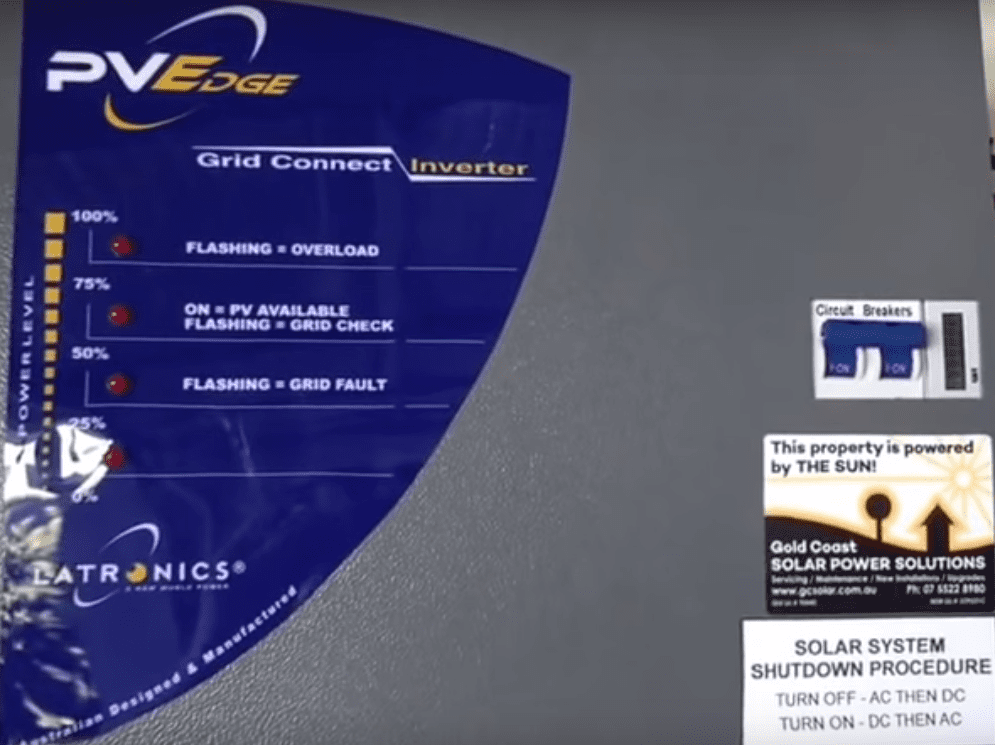 One of the common issues we come across at Gold Coast Power Solutions with Latronics inverters is when they are totally dead – none of the 4 red lights are on. When the sun is shining, the first gauge to see if the Latronics inverter is working is to see if the red light on the 25% power level indicator is, at the very least, lit.
If you check your Latronics inverter when the sun is out and find that there's no red lights on at all it means that the Inverter is not producing any power – something needs to be done straight away to get your solar power system back saving you money!
What to do with a Dead Latronics Inverter – no Red Lights
When this happens, check the following first:
Check that the DC circuit breaker on the inverter is turned ON, and
The 2 plugs on the right hand side of the inverter are plugged in.
If either of these if off or unplugged, turning them on or plugging the plugs into the inverter should sort out the issue.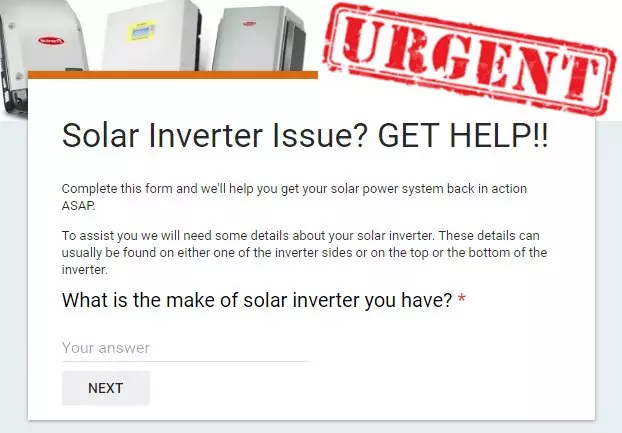 If you are still having issues with your Latronics inverter you will need a solar accredited electrician to look into why the inverter isn't working. If you're near the Gold Coast or Brisbane area leave your details on the form on this page and we'll be in touch to provide further assistance.
We will check the inverter is receiving power from the solar panels, if there is DC power at the plug from the solar panels the issue is most likely with the DC circuit breaker built into the inverter – we have seen many cases of these circuit breakers failing. The Latronics inverters have a 5 year warranty so if the issue is with the inverter and it was installed within the last 5 years it may be a warranty claim, if not there is a number of different options to consider.
If you are somewhere else in Australia and after a replacement inverter please click on the following link, we have quality replacement solar inverters in stock ready to be delivered to your door.

Need more information on Latronics solar inverters? Checkout the below.
For more information on Latronics solar inverters including inverter datasheets, manuals, fault codes etc. click here.

Click here to get your solar power system back saving you money rather than costing you money!
Got A Question About Solar Power? Click Here For Answers!