Motech Solco Solar Inverter Relay Failure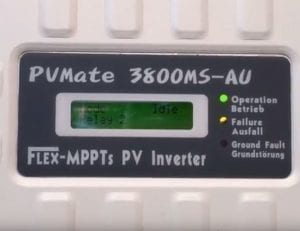 The Motech Solco solar inverter relay failure issue can occur in the PVMate range of Motech inverters and indicates an internal issue with a relay inside the inverter. There are two signs that you have this issue:
Both the "Operation" and the "Failure" lights are on
The screen is coming up with "Idle" and "Relay 2"
The solar inverter will scroll through several different readouts, but the "Relay 2" message signifies there is an internal problem with a relay inside the inverter. If you're seeing the Relay message on the screen then your solar power system isn't working, so you'll want to get it rectified ASAP.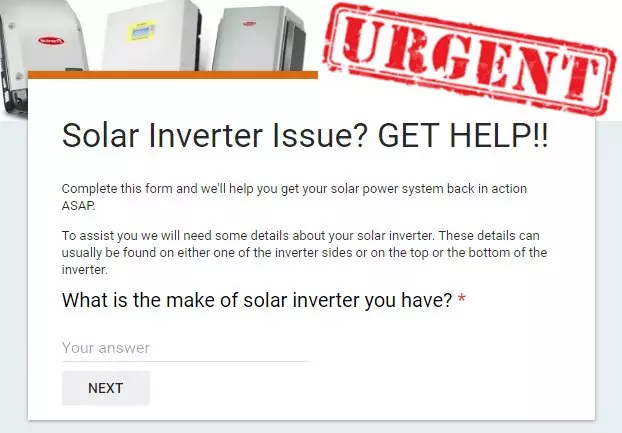 Relay Failure? Try Rebooting Your Motech Solco Solar Inverter
If your Motech Solco inverter is displaying a relay fault message firstly we recommend you try a reboot of the system. It's possible that the relay failure could be a one-off problem that will rectify itself once the inverter is rebooted, so let's look at how you can reboot your system.
Motech Solco Solar Inverter Reboot Procedure
There should be instructions near your inverter on how to reboot the system, but if there isn't, please follow these steps:
Turn OFF the Solar supply main switch (or inverter AC isolator if present).
Turn OFF the PV array DC isolator.
Wait for the inverter screen to power down completely and go blank.
Turn ON the PV array DC isolator.
Turn ON the Solar supply main switch (or inverter AC isolator if present).
Wait a few minutes while the inverter boots back up.
Restarting Your Motech Solco Solar Inverter
As the inverter tries to start up, you'll hear some clicking noises from the inverter which is the inverter testing the relays. If after starting the inverter the "Relay 2" message appears again, it looks like your inverter has an internal issue that needs to be sorted out ASAP. If you're continuing to see the error you really only have two options: that's replacement or repair of the inverter. Unfortunately, Motech Solco inverters are no longer supported in Australia, so you would have to pay for any repairs out of your own pocket.

To repair a Motech Solco inverter can be quite expensive, and since there is no warranty coverage we recommend you replace the inverter with a quality brand new unit backed by a full manufacturers warranty. The last thing you want is to pay for your inverter to get repaired only to have it break down again soon after!
In conclusion, a Motech Solco inverter showing a relay 2 message has an internal fault. It will require immediate attention to rectify the issue. For further advice please complete the form above under the URGENT heading and we'll assist you further.

Got A Question About Solar Power? Click Here For Answers!