Is your Samil Solar Inverter Displaying SCI Failure Message on its screen?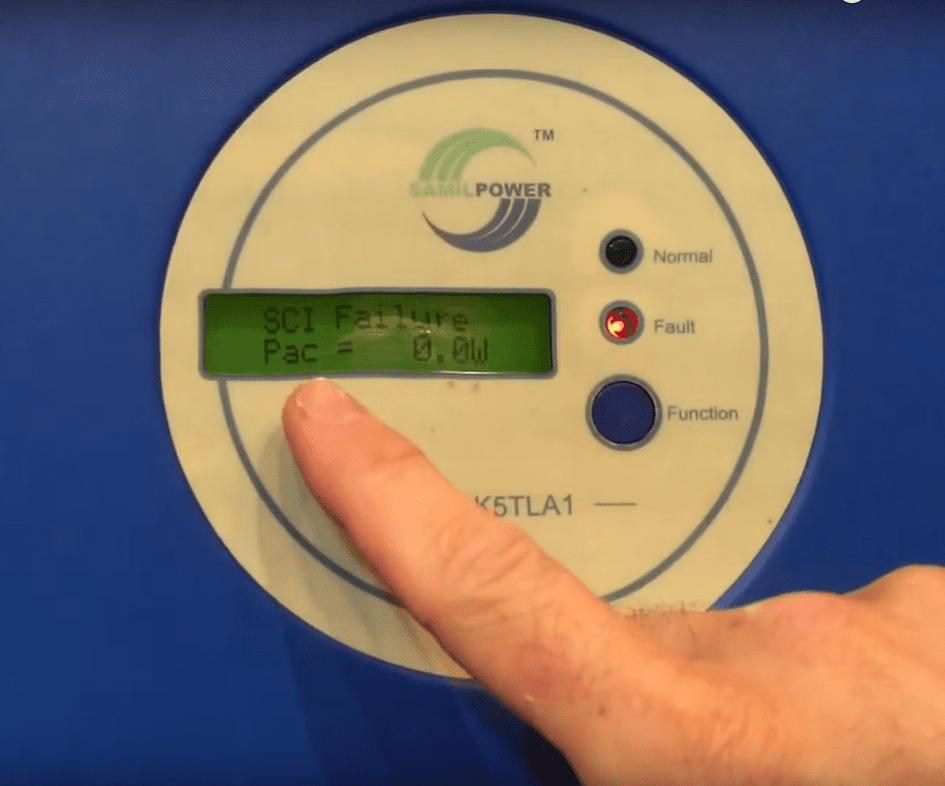 If an 'SCI Failure' message is being displayed on your Samil inverter screen and the red Fault light is lit the inverter is telling you that there has been an MCU internal communication failure.
This is an internal fault inside the inverter, and while it's showing the SCI failure message your solar is not working – you need to take action as it's costing you money!
How do you troubleshoot a Samil Solar Inverter SCI Failure?
If you have an SCI failure error on your Samil solar inverter here's what you can do:
Try to reboot the system to see if that clears the error and gets the system back in action again. Just make sure to follow the proper shutdown procedure as follows;
Turn off the SOLAR SUPPLY MAIN SWITCH or Inverter AC Isolator (if installed).
Turn off the PV Array DC Isolator located at the inverter.
Wait for approximately 1 minute.
Turn on the SOLAR SUPPLY MAIN SWITCH or AC Isolator (if installed).
Turn on the PV ARRAY DC Isolator.
Check to see if this clears the error.
If the above steps fail and the Samil Solar Inverter SCI Failure issue persists, the first thing to do is check if your inverter is still covered under the 5-year manufacturers warranty. If it's outside the warranty period you will need to get the inverter repaired or replaced: we recommend replacing it with a good quality replacement unit that comes with a full warranty. Repairing the inverter will cost hundreds of dollars and still leaves you with no warranty and a product that could have an issue again next week – better to pay a little more and get the peace of mind of a reputable companies product and warranty.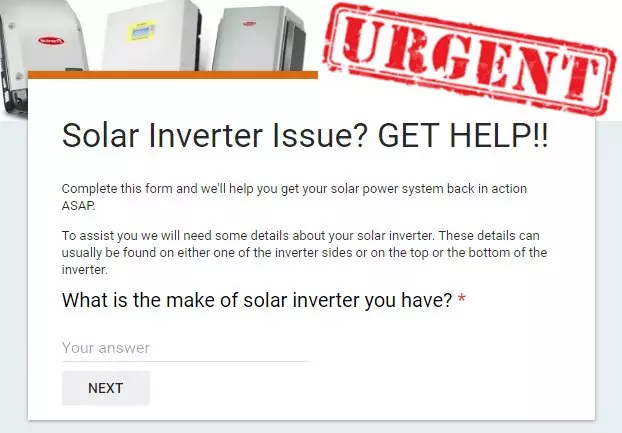 **IMPORTANT NOTE WITH SAMIL INVERTER WARRANTIES** We've been dealing with Samil inverter faults such as the SCI Failure error for years now and Samil have recently become quite un-cooperative with providing warranty support. They take around 3 months to send out a replacement inverter, they communicate extremely poorly if at all and they are supposed to pay the service technician's labour costs for replacing the faulty unit. Samil currently owe us thousands of dollars and have admitted that they are having financial issues, so please be aware of these facts if trying to make a warranty claim with a Samil SCI Failure error – Good Luck!
If you are in the Gold Coast or Brisbane area and need help with your Samil solar inverter SCI Failure issue please leave your details on the form on this page and we will be in touch ASAP, if you are somewhere else in Australia and after a replacement inverter please click on the following link, we have quality replacement solar inverters in stock ready to be delivered to your door.

Need more information on Samil solar inverters? Checkout the below

.

For more information on Samil solar inverters including inverter datasheets, manuals, fault codes etc. click here.

Click here to get your solar power system back saving you money rather than costing you money!
Got A Question About Solar Power? Click Here For Answers!