Samil Solar River PV Isolation Fault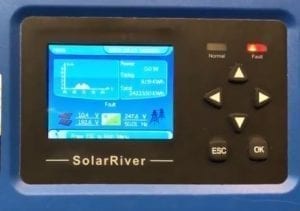 The Samil Solar River PV Isolation Fault message is your Samil inverters way of telling you that there's a problem with your solar power system. The PV Isolation fault will need to be rectified ASAP to get your solar power system back in operation.
At a glance identifying a fault with a Samil Solar River is relatively simple as:
The Red "Fault" light will be lit
The bottom part of the screen will show a "Fault" message
However just knowing you have a fault doesn't help you very much, you need to know what the actual fault is. If you don't already know how to navigate through the inverter menu, the steps below will help you figure out what issue your Samil Solar River inverter is actually having.
Press the "Escape" button
Use the arrow keys to navigate down to "Events List"
Press "Enter"
The screen should now show you what the fault actually is, and in this case, we are looking at the Samil Solar River PV isolation Fault.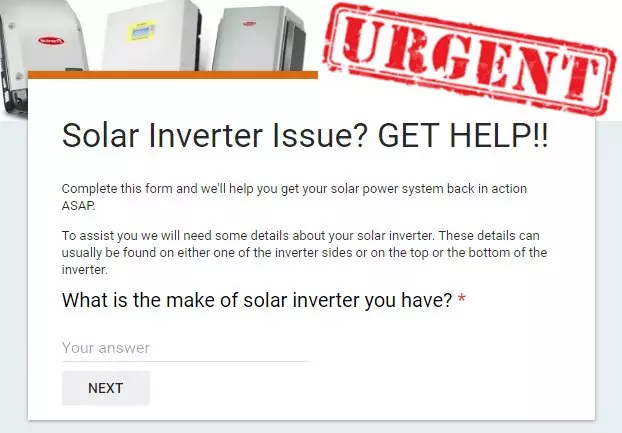 More About The Samil Solar River PV Isolation Fault
PV Isolation Fault means the inverter has detected an earth fault on a string or tracker of the inverter. If you look underneath the inverter, you can see there are two different DC inputs. The different inputs are labeled DC1 and DC2. If the PV Isolation Fault message has a 1 or a 2 on it this means you have an issue with the applicable DC input. So PV 1 Isolation Fault would be an issue with the solar on input DC1 and if it was an issue on input DC2 it would show a PV 2 Isolation Fault.

A PV isolation fault is usually an earth fault on the DC side (the solar panel side) of the system which is usually caused by moisture ingress or damage to the system somewhere. As a first step, we recommend you carry out a visual inspection of the system to see if there's any damage or signs of moisture getting into the system. If a visual inspection doesn't reveal anything you are going to need the assistance of a solar-accredited electrician to work out what's going on.
For further advice please complete the form above under the URGENT heading so we can assist you further.

Got A Question About Solar Power? Click Here For Answers!