Is your Sunny Roo or Sunna solar power inverter showing an Er22 error code on the screen?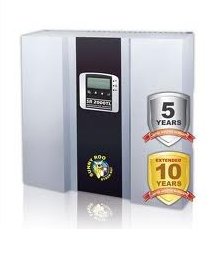 The Er22 error code is telling you that the output relay inside the Sunny Roo or Sunna inverter has failed. The course of action that the Sunny Roo / Sunna inverter manual recommends to take for an Er-22 fault is to turn the inverter off and wait for the inverter LCD screen to go blank.
When the LCD screen is blank, restart the inverter and see if the fault has cleared and if the system resumes operation.
In our experience it is very rare that a Sunny Roo or a Sunna inverter actually resumes operation after being rebooted from an Er-22 fault as the output relay does not tend to fix itself! If you find that the Sunny Roo or Sunna inverter continues to show the Er-22 fault after being rebooted you really only have 2 choices:
Get the inverter repaired
Replace the inverter with a quality replacement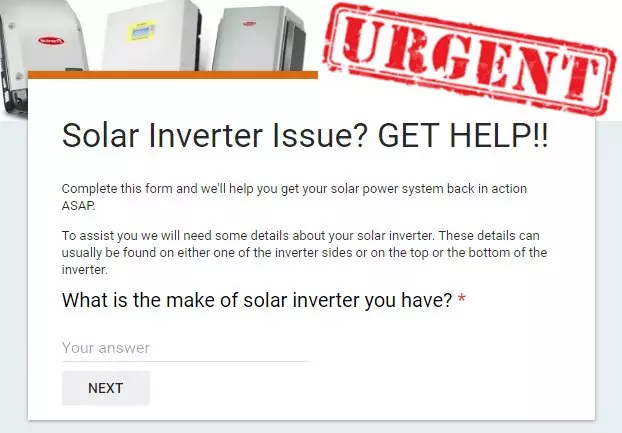 Sunny Roo or Sunna Er22 Fault – Your Options
1. Repair the inverter. You may feel that this option would be the cheapest option to get your solar power system operational again however is tends to end up being quite expensive as you need to:
Pay to have an electrician disconnect the inverter
Pay to send the inverter to a reputable repair shop
Pay for the repairs
Pay to have the inverter returned to you
Pay to have an electrician reconnect the Sunny Roo inverter
All the above is not going to leave you any change from $500, and after all of that you still have an inverter that is of inferior quality with no warranty as the manufacturer has disappeared. Your best option may be the second option,
2. Replace the inverter with a quality replacement. A quality replacement inverter is the best way to go, yes it will cost a bit more up front but it will give you a reliable inverter and a warranty from a company that should be around to back it if it's required in the future.
Quality Replacement Solar Power Inverters
At Gold Coast Solar Power Solutions we are really saddened to see the number of people that have been left with solar power systems that are not operational by Beyond Building and the Sunny Roo / Sunna brands and others using inferior components. If you are one of these people with a solar power system that is not functioning due to a faulty inverter we can supply and install a quality replacement inverter for you as quickly as possible; we fully understand that a solar power system that is not operational is a liability rather than the asset it should be.
The old saying comes to mind, "Quality is remembered long after price is forgotten"
If you need help and you're near the Gold Coast or Brisbane area just leave your details on the form on this page and we'll be in touch ASAP. If you are somewhere else in Australia and after a replacement inverter please click on the following link, we have quality replacement solar inverters in stock ready to be delivered to your door.

Need more information on Sunny Roo solar inverters? Checkout the below.
For more information on Sunny Roo solar inverters including inverter datasheets, manuals, fault codes etc. click here.

Click here to get your solar power system back saving you money rather than costing you money!
Got A Question About Solar Power? Click Here For Answers!