Omnik Solar Inverter Fault 25 Relay Failure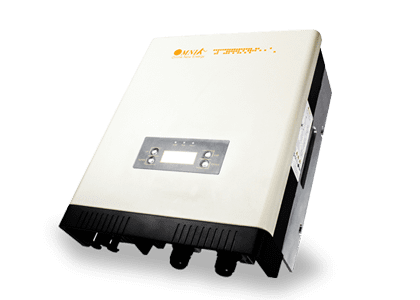 The Omnik Solar Inverter Fault 25 Relay Failure can be difficult to diagnose if you don't know how to navigate through the inverter menu, however it's usually quite clear you have a problem when the inverter constantly goes through a start up countdown procedure.
On the screen you'll see that 0 kWh of power has been produced, indicating that no power at all has been produced by the system today.
There are two initial indicators of this fault:
Red "Fault" light will be lit
"Fault 25" error message will be displayed in the upper left corner of the screen
More About The Omnik Fault 25 Relay Failure
To find out further information about what Fault 25 actually is, you will need to navigate through the screens.
Use the up and down arrows to scroll between the menu settings until "Error" is flashing, then press enter. The error will then be identified as E25, or "relay 1 fault".
This means there is a problem with an internal relay inside the inverter. If you are seeing this message no power is being produced by your solar power system.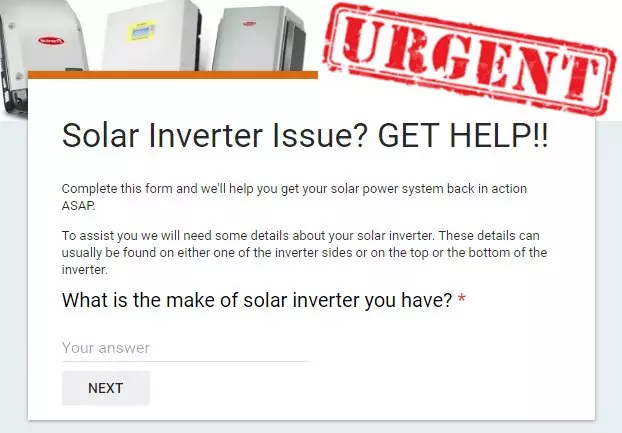 Fault 25 Relay Failure? Try Rebooting Your Omnik Solar Inverter
If your Omnik solar inverter is displaying a relay fault message firstly we recommend you try a reboot of the system. It's possible that the relay fault could be a one-off problem that will rectify itself once the inverter is rebooted, so let's look at how you can reboot your system.
Omnik Solar Inverter Reboot Procedure
There should be instructions near your inverter on how to reboot the system, but if there isn't, please follow these steps:
Turn OFF the Solar supply main switch (or inverter AC isolator if present).
Turn OFF the PV array DC isolator.
Wait for the inverter screen to power down completely and go blank.
Turn ON the PV array DC isolator.
Turn ON the Solar supply main switch (or inverter AC isolator if present).
Wait while it counts down 60 seconds during the startup procedure.
Restarting Your Omnik Solar Inverter
As the inverter tries to start up, you'll hear some clicking noises which is the inverter testing the internal relays. If after starting the inverter the "Fault 25" message appears again, it looks like the reboot hasn't helped. Your Omnik inverter has an internal relay fault that needs to be rectified ASAP, as right now your solar power system isn't working.
If you're continuing to see the Fault 25 relay error you really only have two options: that's replacement or repair of the inverter. Your inverter should be covered by warranty, but Omnik is not represented in Australia and you will have to contact the Chinese branch of the company to get any assistance – and good luck with that.
If you do try and go down the warranty path with Omnik the data plate on the right of the inverter gives both the model and serial numbers which you'll require for any warranty claim. You can try and contact Omnik through their email address, [email protected].

If you're having difficulty dealing with Omnik in China you could try and get the relay failure issue rectified locally. A local repair however is not likely to leave you much change from $500 and you're still left with a product that could fail again tomorrow. Due to this we highly recommend you bite the bullet and replace your inverter with a good quality replacement unit instead. By doing this you can have the peace of mind of a good quality product with a locally backed warranty. For further advice please complete the form above under the URGENT heading so we can assist you further.

Got A Question About Solar Power? Click Here For Answers!